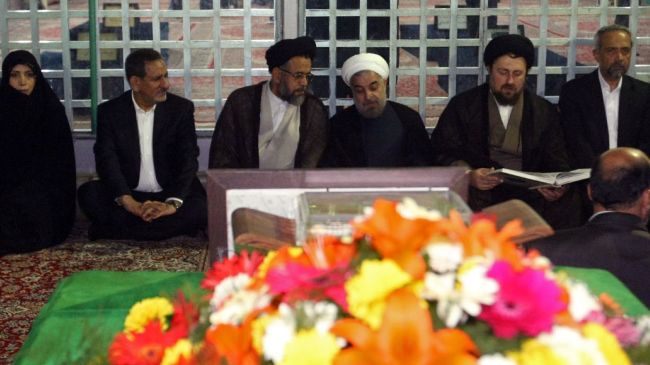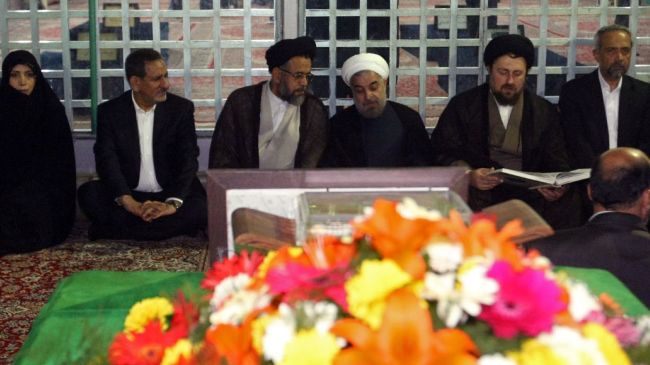 Iranian President Hassan Rouhani and his Cabinet have reasserted their allegiance to the late founder of the Islamic Republic, Imam Khomeini.
The Iranian president and the members of his administration paid tribute to the late Imam by laying wreaths at his mausoleum in Tehran on Saturday.
The visit took place on the first day of the Government Week, which is observed in Iran each year in commemoration of former President Mohammad-Ali Rajai and late Prime Minister Mohammad-Javad Bahonar, who were assassinated in a terrorist attack on August 30, 1981.
The attack was carried out by the Mujahedin-e Khalq Organization (MKO) terrorist group about two months after Iranian Chief Justice Mohammad Beheshti was killed along with 72 state officials and lawmakers in another MKO bombing in Tehran.
The MKO is listed as a terrorist organization by much of the international community and has committed numerous terrorist acts against Iranians and Iraqis.