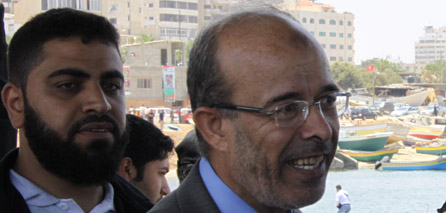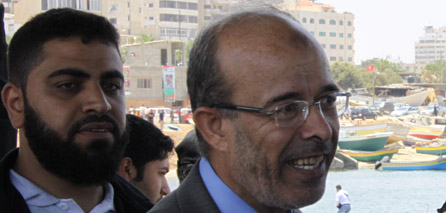 Political advisor to the Palestinian premier Yousuf Rizqa stated that Mahmoud Abbas's talks with Israel eroded away the Palestinian lands and rights, and caused considerable damage to the national interests.
In a symposium on the feasibility of peace talks held Sunday in Gaza, Rizqa stressed that the negotiator must have strength during his negotiations with the other party and possess alternatives based on the national constants and rights, or else he would be vulnerable.
The political advisor underlined that Abbas's frivolous negotiations with Israel led to more Judaization in Jerusalem which became under the control of Israel and was excluded from the negotiation agenda, while the settlement activities increased tenfold in the West Bank.
He pointed out that many Palestinian and Arab leaders admitted the failure of peace talks with Israel and the only party that talked about its success was the American administration.
In a related context, the popular front for the liberation of Palestine (PFLP) said that Abbas's authority in Ramallah would pay a heavy price for its pursuit of illusions of a settlement and useless negotiation which only produced more Israeli violations and crimes against the Palestinian people.
In a statement on Sunday, the PFLP emphasized that Israel's crimes and ethnic cleansing policy would never be stopped by the policy of appeasement towards Israelis and Americans but by supporting the legitimate struggle of the Palestinian people.
It also slammed the Arabs for continuing to cover the fait accompli policy which the Israelis and Americans pursue against the Palestinians.
In this regard, Israeli premier Benjamin Netanyahu announced that the direct negotiations with Abbas's authority would start in mid-August, denying he received Palestinian suggestions or solutions about the final status.
Netanyahu stated during his meeting with his political party's ministers on Sunday that Israel does not intend to accept the Palestinian demands to extend the freeze on construction in settlements.