Lebanon
Abducted Lebanese pilgrims arrive in Beirut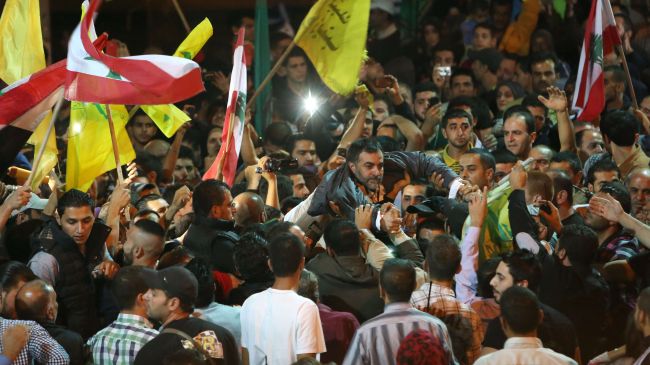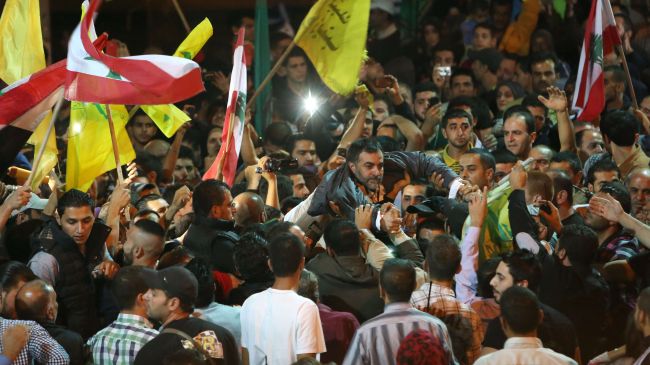 Nine Lebanese Shia pilgrims abducted by foreign-backed terrorists in Syria have arrived in the capital Beirut as part of a swap for two Turkish pilots.
Cheerful crowds took to the streets of the capital after the religious tourists returned home late on Friday.
Militants had been demanding the release of some 200 prisoners from Syrian jails in return for the freedom of the Lebanese.
It is not yet clear whether the prisoners were freed or not, but two Turkish pilots who were kidnapped in Lebanon in August were also released and returned to Turkey on Saturday.
The Lebanese former hostages are part of a group of 11 people whose bus came under attack by the militants in Syria's northern province of Aleppo near the Turkish border in May 2012. The Lebanese nationals, two of whom were released earlier, were returning from a pilgrimage to holy sites in Iran.
On Thursday, Qatari Foreign Minister Khalid bin Mohamed al-Attiyah said the hostages were freed by the Persian Gulf kingdom's mediation.
Syria has been gripped by deadly unrest since 2011. According to reports, the Western powers and their regional allies — especially Qatar, Saudi Arabia, and Turkey — are supporting the militants operating inside Syria.
According to the United Nations, more than 100,000 people have been killed and a total of 7.8 million others displaced due to the violence.