Palestine
Abu Marzouk: Abbas's attempts to exclude Hamas will fail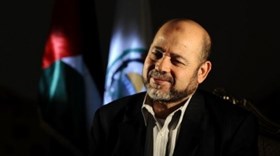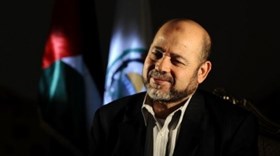 Member of Hamas's political bureau Dr. Mousa Abu Marzouk confirmed that PA chairman Mahmoud Abbas's attempts to exclude Hamas Movement from the political scene will certainly fail.
In his remarks to al-Aqsa TV Channel, Abu Marzouk confirmed that his Movement will never abandon Gaza public sector staffs' rights to receive their salaries.
Our priorities are mainly based on Palestinian national unity and reconciliation, he added.
He pointed out that the PA considers Gaza as a heavy burden that cannot be treated as the West Bank especially that it is not included in its 2015 budget.
Some describes Gazans as second-class citizens, he said.
Concerning the ongoing events in occupied Jerusalem, Abu Marzouk stressed that the continued clashes in the occupied city stopped Israel's schemes to divide al-Aqsa Mosque.
The resistance operations in occupied Jerusalem were individual operations, however they reflect a mass culture for our people in occupied Jerusalem, he continued.
Abu Marzouk called upon the Palestinian people to move in support of occupied Jerusalem regardless of the Israeli and PA coordinated restrictions.
The ongoing events in occupied Jerusalem managed to stop Israeli ambitions to take control over al-Aqsa Mosque, forcing Israeli authorities to prevent Jewish rabbis' access into its plazas.
Regarding the reconstruction file, he said that UN special envoy to the Middle East Robert Serry's reconstruction plan was not submitted to Hamas Movement before its declaration.
He denied that his Movement had accepted or refused the plan. "Serry has only demanded from us to secure UN crews' movement."