Palestine
Abu Marzouk: No truce before Israel lifts siege on Gaza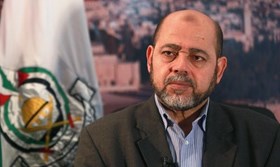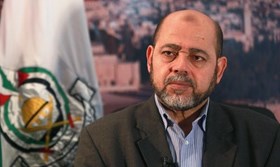 The Cairo-brokered ceasefire accord struck with the Israeli occupation authority (IOA) can only be kept up if the tough siege on Gaza is lifted and border-crossings unblocked, senior Hamas leader Mousa Abu Marzouk said.
Abu Marzouk said in statements posted on his Facebook page that no long-term truce with Israel can truly hold before the siege is lifted, border-crossings opened, and reconstruction materials delivered.
He stressed Hamas's position that any ceasefire deal has to be struck within a national rather than a behind-closed-doors framework.
Abu Marzouk said Hamas has already updated all national factions and Palestinian Authority officials, along with Arab and Western officials, including Tony Blair and the UN envoy, on its true standpoint vis-à-vis such affairs.
"Hamas shall never be an extension of the Oslo project. Hamas would never accept for itself what it had rejected for others," he added.
The Hamas official slammed the PA for reneging on its promises as regards the reconstruction project and the salary crisis.