Palestine
Abu Zuhri warns of any agreement at the expense of Palestinian rights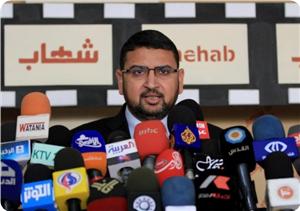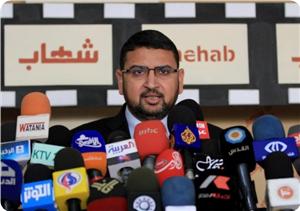 Hamas movement has warned of US Secretary of State John Kerry's visit to Israel and occupied Palestinian territories for signing an agreement at the expense of Palestinian people's constants.
John Kerry is expected to visit on Wednesday the Hebrew state and occupied Palestinian territories only few days after his last visit to the area.
Kerry ended his last visit with meetings with Israeli premier Benjamin Netanyahu and PA chief Mahmoud Abbas where he asked for extending the negotiation period for several months. "I believe that we are closer to a peace agreement than ever before," he said.
Spokesman for Hamas Sami Abu Zuhri said that Kerry's frequent visits to the region aim at passing an agreement at the expense of Palestinian constants and rights mainly the right of return.
He warned of the serious consequences of such agreements and of the PA readiness to acquiesce to pressure.
Abu Zuhri renewed his movement and Palestinian factions' rejection to any agreement between the Palestinians and the Israelis that will only result in more concessions at the expense of Palestinian fundamental rights.