India
Asia-Pacific
Human Rights
Abuse of Muslims on rise in India under Modi's Hindu nationalist government
Muslims across India continue to fall victim to government-sanctioned harassment and hate crimes by extremist Hindu elements as well as discriminatory regulatory policies.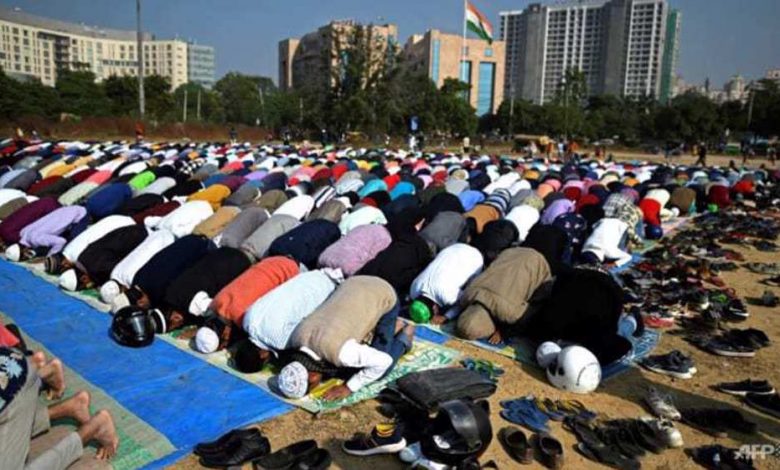 Since his rise to power in 2014, Prime Minister Narendra Modi – a lifelong member of the hardline Rashtriya Swayamsevak Sangh (RSS) Hindu nationalist group – has emboldened extremist groups that view India as a Hindu nation and consider its 200-million-strong Muslim minority as a foreign threat.
A recent string of lynchings of Muslims by Hindu mobs for the so-called cow protection as well as other hate crimes has cast fear and despair among the large community in India, according to local and international press reports.
Several states across the country have proposed or enacted legislation criminalizing conversion to Islam and Christianity, including through marriage.
A video emerged just this week from a recent gathering of right-wing Hindu groups in which some delegates purportedly called for Muslims to be killed.
Reports further pointed to a gathering of Hindu "protesters" in the suburban New Delhi city of Gurgaon during which they claimed that outdoor prayers held by Muslims pose a "security" risk, cause traffic problems and prevent children from playing cricket.
Critics of Hindu extremist groups, however, insist that the real reason behind prayers outdoors is simply that Muslims have no place in Modi's new intolerant India, where Hindu zealots are dictating government policy.
Nearly 500,000 Muslims either live in Gurgaon or have migrated to the modern satellite city just outside of the capital New Delhi for work or labor during the day. The city has 15 mosques for the large Muslim community, but the local government has refused permission to build more — despite the growing number of Hindu temples there – forcing the Muslims to hold Friday prayers in open spaces.
In recent years, Hindu groups have reportedly sprayed cow dung at Islamic prayer sites and labeled Muslim worshipers terrorists and Pakistanis — referencing India's Muslim-majority neighbor.
The local government, meanwhile, has steadily cut the number of approved sites to hold outdoor worship services.
Earlier this month, the Haryana state chief minister — a member of Modi's Bharatiya Janata Party — announced that outdoor prayers in Gurgaon "will no longer be tolerated."
This is while Hindu groups held outdoor celebrations last Friday by setting up a makeshift temple and community kitchen to feed hundreds as devotional music blared. Across town, however, hundreds of Muslims queued to take turns to worship at one of the only six remaining prayer venues still available.
At yet another site, Muslims were heckled and forced to chant slogans such as "Hail Lord Ram" — a Hindu deity — that have proliferated among Modi's supporters since he took over power.
Hate speech, call for violence
In a recent incident in the northern city of Haridwar, a number of extremist Hindu clerics used a three-day religious event to deliver a series of hate speeches against Muslims that called for violence and assassinations.
A controversial Hindu leader, identified as Yati Narsinghanand, used the so-called 'Dharam Sansad' event to call for a "war against Muslims" and urge "Hindus to take up weapons" to ensure a "Muslim didn't become the Prime Minister in 2029."
Narsinghanand was cited in the reports as saying that once it had captured India, "Islamic jihad will be the most powerful," calling on Hindus to take action besides an economic boycott.
"Forget swords… battle will be won by those with better weapons," he said.
The event was held earlier this week and attended by former BJP spokesperson in New Delhi, Ashwini Upadhyat, as well as representatives from various other religious organizations.