Middle East
Technology
Academic Official: Iran's Zafar 2 Satellite Ready to Launch
President of Iran's University of Science and Technology Jabbar Ali Zakeri said that the second satellite designed and developed by the IUST named Zafar (Victory) 2 is ready to be launched into the orbit.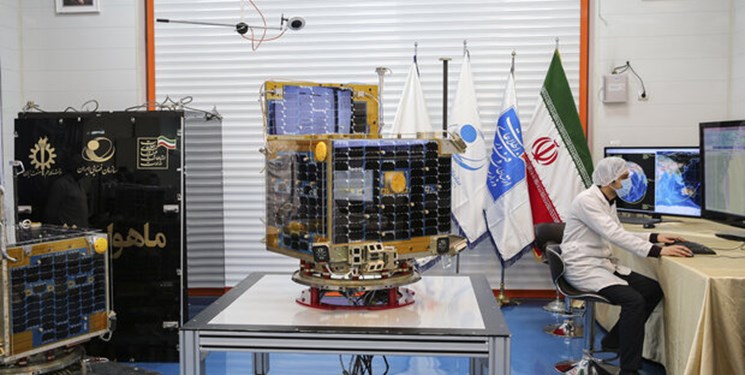 "At present, Iran University of Science and Technology has prepared the second Zafar satellite for launch. The satellite has gone through all the production stages and with the approval of the Space Agency (ISA) it can be launched into the orbit," Zakeri told FNA on Monday.
"Today, Iran can design and build satellites from A to Z in 18 to 24 months with the help of its scientists and academic elites, and we have gained good experiences in this field," he added.
In relevant remarks in November, Deputy Head of Iran's Space Research Center Jafar Salehi announced the country's plans to launch a 100-kg telecommunication satellite into the 7,000-km orbit.
"We want to use the propulsion technology and send a 100-kg telecommunication satellite from the local 400-km parking orbit to the 7,000-km operational orbit," Salehi told FNA.
He added that the next steps will include sending satellites to over 10,000-km orbits and finally the 36,000-km orbit.
Also, Head of the Iranian Space Agency Morteza Barari announced in April that the country plans to send its home-made telecommunication satellite, Nahid 1, into the orbit by the end of the current Iranian year (March 19, 2021).
"We hope to complete the flight model of three big space projects, including the orbital transfer system, Pars 1 sensing satellite and Nahid 2 telecommunication satellite this year," Barari said.
"Also, we hope that another important project, Nahid 1 telecommunication satellite, will be put into the orbit after necessary preparations and coordination with the department in charge of the launch," he added.
In February, Iran's Minister of Information and Communications Technology (ICT) Mohammad Javad Azari Jahromi announced that his country is poised to launch its latest telecommunication satellite, Nahid 1, adding that two other satellites are being assembled to be launched later.
"With regard to satellite design and manufacture, we have completed Nahid 1 telecommunication satellite, which is ready for launch, and Pars 2 satellite is being assembled. Moreover, the engineering model of Nahid 2 satellite has been completed, and the construction process of its flight and qualification model are underway," Azari Jahromi said.
The Iranian ICT minister then explained about design and manufacture of space engines, saying that testing Arash space engine is another major achievement of the Space Research Center.
"The most important issue in the field of aerospace is that all these successes were achieved in a situation where the country, and [Iran's] aerospace industries in particular, are under sanctions and gaining access to such technology has not been possible in any way," Azari Jahromi noted.
The minister reaffirmed that "Iran has been so far conducting major activities in the field of aerospace and has managed to master the full cycle of space technology.
He noted that the country's Space Research Center has been among those Iranian institutions, which have played a prominent part in the development of this technology."
Iran has made major achievements in space technology and satellite construction over the past years.