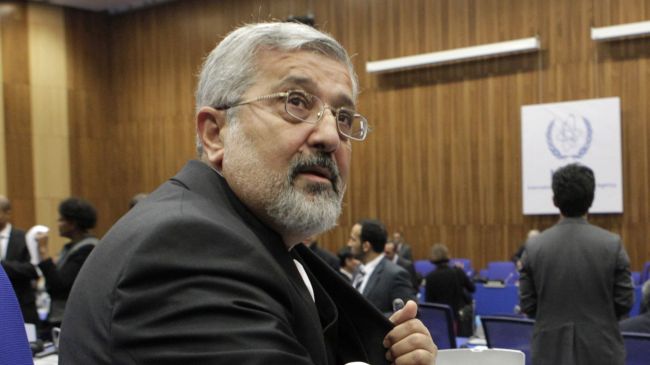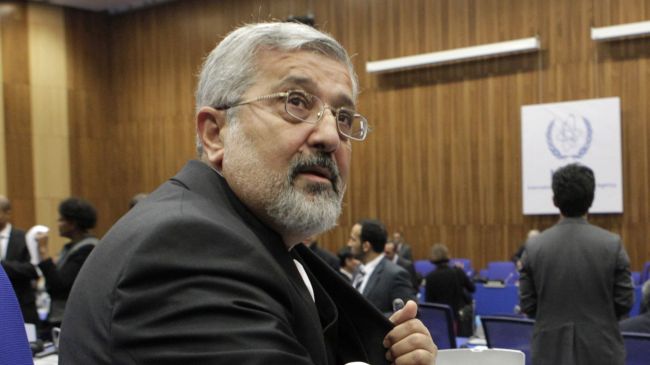 Iran's envoy to the International Atomic Energy Agency (IAEA) says a mutually agreed framework will have to be worked out before IAEA inspectors are allowed to visit Iran's Parchin site.
Speaking after a Non-Aligned Movement (NAM) envoys' meeting held in Vienna on Monday, Ali Asghar Soltanieh said a framework and modality which includes the obligations of both parties will have to be agreed upon before Iran grants IAEA inspectors access to Parchin.
While stressing Iran's resolve to cooperate with the IAEA over its nuclear energy program, Soltanieh said the Islamic Republic will not make concessions on any of the nation's "inalienable rights."
"Based on its principles and international obligations such as the (nuclear) Non Proliferation Treaty (NPT), the Islamic Republic is ready to continue talks with the IAEA," he said.
On February 21, a high-ranking IAEA delegation arrived in the Iranian capital for negotiations about further cooperation on Iran's nuclear energy program. The visit was preceded by another trip to Iran by a team of IAEA inspectors on January 29.
IAEA Director General Yukiya Amano claimed on February 22 that both teams had failed to secure an agreement with Iran over the country's nuclear energy activities as the Islamic Republic had rejected a request by the inspectors to visit Parchin.
Iran, in a confidence-building move, allowed IAEA experts to inspect Parchin in 2005. Then IAEA Chief Mohamed ElBaradei stated in his report that no nuclear activity was being conducted at the site.
The United States, Israel and some of their allies accuse Tehran of pursuing military objectives in its nuclear energy program and have used this pretext to push for four rounds of UN sanctions and a series of unilateral measures against the Islamic Republic.
Iran has refuted the allegations, arguing that as a committed NPT signatory and IAEA member, it has the right to use nuclear technology for peaceful purposes.