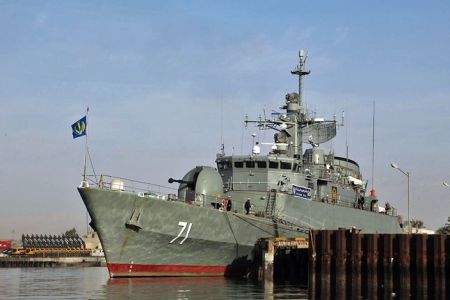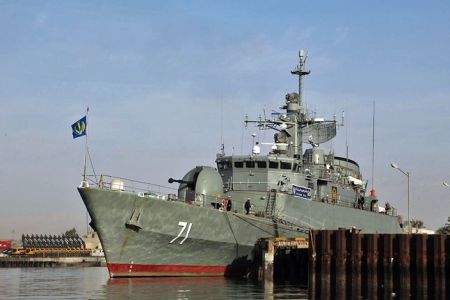 Commander of Iran's Navy Rear Admiral Habibollah Sayyari on Saturday praised an Iranian flotilla of warships dispatched to the Mediterranean Sea and the Syrian coasts for their success in accomplishing their long-term mission, and announced that the Navy will continue similar missions in future.
Speaking to reporters about the achievements gained by the flotilla during its recent mission, Sayyari told reporters, "Deployment of fleet of warships to other countries will be continued as we are trying to confront and defuse the (West's) Iranophobia" propaganda.
Sayyari once again stressed that the deployment of the warships was aimed at sending Iran's message of peace and friendship to the region and strengthening relations with the other states.
"We could display Iran's role in the region to all sides and prove that we are ready to defend our interests in any place," the Admiral continued.
Meantime, the commander noted that the 25,000-km voyage proved that sanctions imposed on the Islamic Republic of Iran are ineffective and showed the Islamic Republic's might and power to the region and the world.
"The enemy believed that sanctions have undermined our vessels' preparation programs but the mission proved that these sanctions have failed (to yield any result)," Sayyari underscored.
Two Iranian military vessels, Khark and Alvand, docked in Syria last week for training amid attempts by the United States and Israel to brand the mission as a cause for concern.
The 1,500-ton patrol frigate Alvand is armed with torpedoes and anti-ship missiles, while the larger 33,000-ton supply vessel Khark has 250 crewmembers and can carry three helicopters.
On Thursday, the Iranian naval ships started coming back home via the Suez Canal to the Red Sea.
The ships travelled to Syria and in doing so became the first Iranian Navy vessels to pass through the famous waterway in 30 years.