Iran
AEOI Chief: Iran Continuing 20% Uranium Enrichment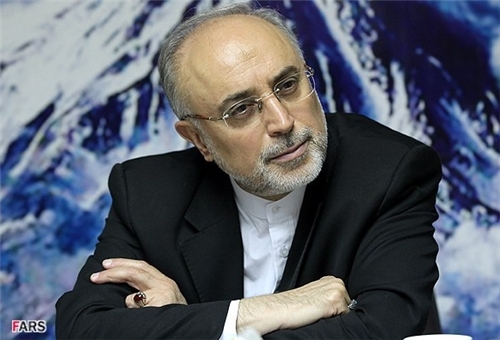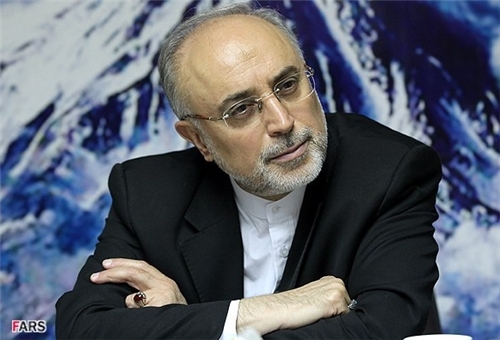 Iran's nuclear installations which enrich 20-percent-grade uranium are in full operation, Head of the Atomic Energy Organization of Iran (AEOI) Ali Akbar Salehi announced on Wednesday, rejecting media reports claiming to the opposite based on an alleged agreement between Tehran and the world powers.
"The 20% uranium and fuel plates are being produced and built within the country," Salehi said in an interview with the parliament's news website on Wednesday.
"No stop has occurred in the process of the production and it never stopped before," he added.
Salehi underlined that fuel plates are produced to be used in the Tehran research reactor which produces radioisotopes for medcines, and said every month the needed 20% uranium is supplied to the Tehran research reactor and the reactor never stops working.
Fordo facility near the Central city of Qom enriches 20-percent-grade uranium for Iran.
The western media claimed recently that Iran's new president Hassan Rouhani is willing to shut down its nuclear facility if the West agrees to lift Islamic Republic's sanctions.
In relevant remarks in September, Salehi strongly rejected western media reports claiming that Tehran has raised a proposal to the West to close its Fordo uranium enrichment facility for lifting sanctions against the country.
"The closure of Fordo site is a sheer lie," Salehi told reporters at the end of a cabinet meeting in Tehran at the time.
Also in October, Chairman of the Iranian parliament's National Security and Foreign Policy Commission Alaeddin Boroujerdi strongly rejected western media reports claiming that Tehran plans to raise a proposal during its upcoming talks with the six world powers on the closure of its Fordo uranium enrichment facility in return for the annulment of sanctions.
"It is an irrelative word. Fordo will never be closed and will continue its work," Boroujerdi said in a meeting with Secretary of State at the Swiss Foreign Ministry Yves Rossier in Tehran.
"We in the parliament will not allow such a thing to happen," he added.