Iran
AEOI Chief Reveals Enemies' Attempts to Carry Out Sabotage Acts at Fordo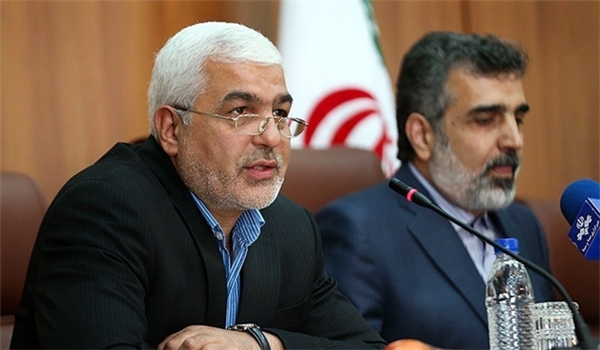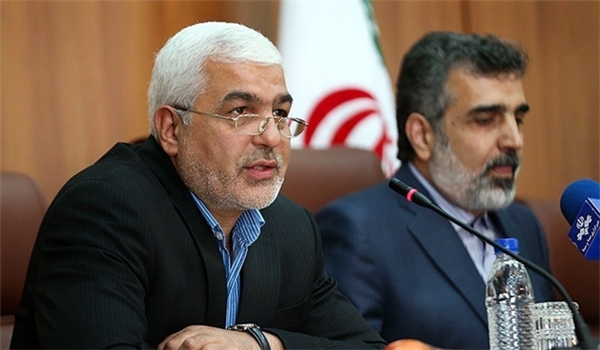 Deputy Head of the Atomic Energy Organization of Iran (AEOI) Asqar Zarean disclosed enemies' attempts to carry out sabotage acts at Fordo uranium enrichment plant.
"The enemy has several times sought to conduct acts of sabotage to disrupt the operation of Fordo, but these actions have all been foiled due to the vigilance of the Iranian security and intelligence forces," Zarean said in the Central city of Qom on Wednesday.
In relevant remarks on Saturday, Zarean warned that enemies were seeking to hit a blow at the country's nuclear industry through new methods and instruments.
"Similar to the past, the enemy is seeking to prevent Iran's peaceful nuclear activities using new instruments, and we should identify and defuse these moves with wisdom and prudence," Zarean said, addressing a press conference in Tehran.
He, meantime, said that all enemies' plots against Iran's nuclear industry have proved futile.
The nuclear official informed that the AEOI is now through with designing a new centrifuge system, named Ultra, for medical purposes, adding that the centrifuge machine will be delivered to the Pasteur Institute of Iran (PII) in the near future.
Also last September, Zarean disclosed that the country had disrupted plots by foreign spies to recruit its nuclear experts and stopped sabotage attempts through faulty foreign equipment supplied for its facilities.
"We aim to raise awareness about the enemy, who is more hostile to us every day," Zarean, who is also in charge of security for Iran's nuclear program, said.
He did not name countries that authorities believe are behind the sabotage and the recruitment effort.
Zarean said foreign intelligence agencies targeted the experts when they traveled abroad and that the experts informed their superiors about the contact when they returned home. He did not elaborate on number of the attempts and destinations where the contacts occurred.
Zarean also showed parts and equipment, including modems and pumps, which he said had been deliberately tampered with to sabotage Iran's nuclear program. He described the items on display, which he said had been manufactured in western and Asian countries, as only a small sample of western sabotage.