Iran
Technology
AEOI Deputy: Enemies' Plots to Bar Iran's N. Progress Foiled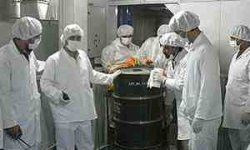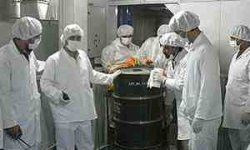 Deputy Head of the Atomic Energy Organization of Iran (AEOI) Mohammad Ahmadian stressed Iran's astonishing progress in developing civilian nuclear technology, and said Tehran has managed to defuse all the plots hatched by the enemies to prevent its success in this field.
"Developing computer worms, imposing sanctions and hundreds of other plots are among the ways tried by the enemies to prevent Iran from ascending to the heights of science but Iran's progress in the field of nuclear technology has foiled all their plots," Ahmadian said on Saturday.
He also praised Iran's progress and achievements in different fields of civilian nuclear technology, including the launch of the Bushehr nuclear power plant in Southern Iran and the start of power generation in the facility, synthesizing radio medicines and using nuclear technology in agricultural and industrial fields, saying that the country has gained all these progresses under sanctions and relying on its own capabilities.
"Today, the Islamic Republic of Iran stands among the few countries which possess the nuclear fuel production cycle," Ahmadian boasted.
The US-led West has long sought to prevent Iran's progress in the field of peaceful nuclear technology, but to no avail. The United States and the Zionist regime of israel have failed to destroy Iran's nuclear and industrial centers through a computer worm, known as Stuxnet, but to no avail.
Head of Iran's Civil Defense Organization Brigadier General Gholam Reza Jalali said earlier this year that Washington and Tel Aviv strived to damage Iran's, not only nuclear, but also industrial sites and plants by infiltrating the Stuxnet malware into their computer and software networks.
He further described the cyber attack on Iran as the first in the entire world, and said Iran took extensive measures and utilized all its capabilities and capacities to foil the Stuxnet attack.
Stuxnet is the first discovered worm that spies on and reprograms industrial systems. It is specifically written to attack SCADA systems which are used to control and monitor industrial processes.
In September, the Islamic Republic said that the computer worm of Stuxnet infected 30,000 IP addresses in Iran, but it denied the reports that the cyber worm had damaged computer systems at the country's nuclear power plant.
Iranian top security officials have urged the International Atomic Energy Agency (IAEA) to detect the agents involved in Stuxnet computer worm attack on Iran.
In April Iran announced that it has discovered the Stars virus that is being used as a tool to commit espionage.
That was the second cyber attack waged by enemies of Iran to undermine the country's nuclear as well as economic and industrial activities.