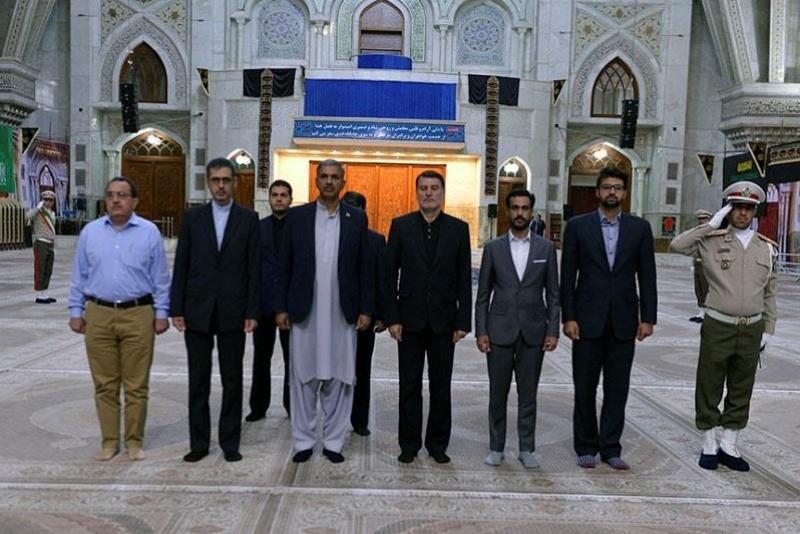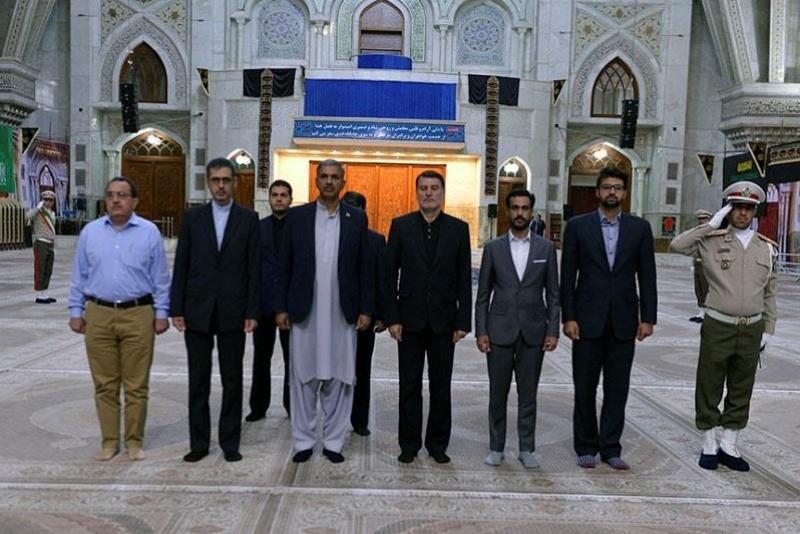 Pakistan's defense secretary and accompanying delegation paid tribute to father of the Islamic Revolution and founder of the Islamic Republic the late Imam Khomeini on Monday.
Lieutenant General Ikramul Haq attended mausoleum of the late Imam and by laying wreath of flowers paid tribute to him.
Pakistan's defense secretary on Sunday met with Deputy Chief of Staff of the Iranian Armed Forces for Internal Affairs Brigadier General Qadir Nezami and reviewed plans to accelerate concerted action against terrorism and organized crimes.
The Pakistani commander is in Iran to discuss bilateral cooperation against organized crimes, border security and terrorism.