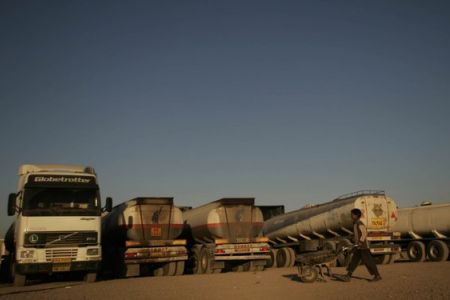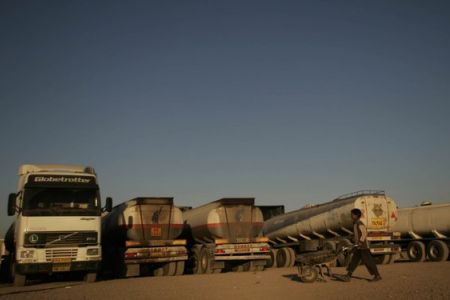 Iran's ambassador to Kabul says Tehran is deeply concerned about reports that its fuel shipments to Afghanistan are given to US-led foreign forces in the country.
"There are reports available that indicate the fuel transited to Afghanistan is given to NATO forces and we are very concerned about it and we have conveyed this concern to Afghan officials," Fada Hossein Maleki told reporters on Tuesday.
"We supply fuel for the [Afghan] people, but no one is allowed to place it (fuel) at the disposal of the military forces of a [third] country, who will use it against the interests of Iranians, Afghans and Pakistanis," IRNA quoted the Iranian envoy as saying.
"We want the Afghan government to supervise fuel distribution," the envoy said, adding that Iran would not halt the transit of fuel for Afghan use.
Maleki said that four million liters of Iran's oil products have been transited to Afghanistan over the past 72 hours, but he did not provide further details about the exact timing of the transit.
This comes as an official at Afghanistan's chamber of commerce said that nearly 2,000 fuel tankers have been stopped at Iran's border with the country.
Afghan businessmen have apparently started negotiations and signed agreements for fuel delivery to their country through certain Central Asian countries.
According to Sayed Masoud, a Kabul University professor of economy, the annual fuel consumption in Afghanistan is 3 million tons, 1.8 of which is consumed by Afghans while the remaining 1.2 tons are used by foreign forces present in the war-torn country.