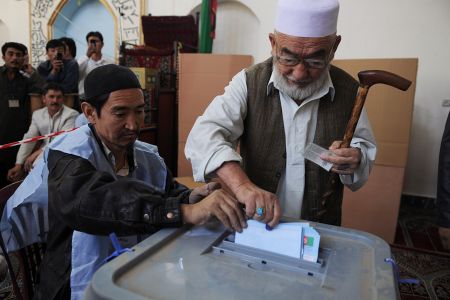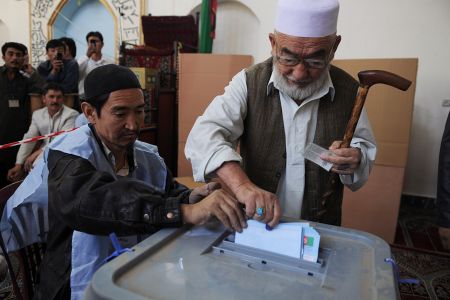 Afghanistan's Independent Election Commission has called the parliamentary vote successful despite militant attacks and low voter turnout.
Nearly 40 percent of eligible voters turned out to vote on Saturday in the country's parliamentary elections.
Bombings and rocket attacks hit several polling stations across the country, leaving dozens of Afghans dead and wounded.
Taliban militants had earlier threatened to disrupt the election but Afghan president Hamid Karzai urged voters to come out and vote.
Vote counting is underway while officials say over 87 percent of the ballots have been counted so far.
Meanwhile, United Nations Secretary General Ban Ki-moon on Saturday praised the country's voters for their "courage and determination."
In a UN statement received in Kabul, a spokesman for Ban noted that the election had been held despite "significant security challenges" and condemned "reported acts of violence."
Ban's statement also acknowledged the efforts "so far" of the leadership and staff of the Afghan electoral bodies, the Independent Election Commission and the Electoral Complaints Commission.
The UN chief "calls on all parties to use appropriate legal channels to file complaints and asks for patience as the electoral authorities complete the process in accordance with the law," the statement said.
About 2,500 candidates are contesting 249 seats in the lower house of parliament. Final results are expected in late October.