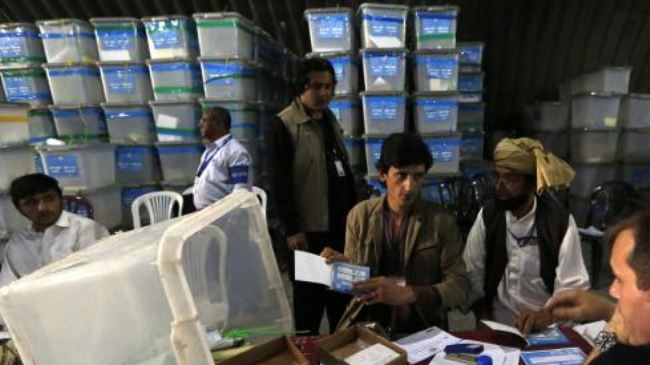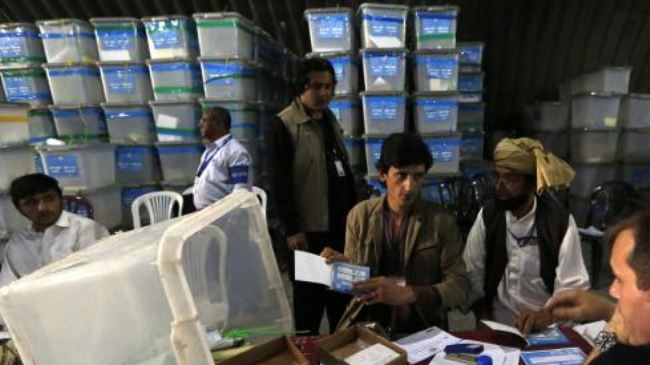 Talks on power-sharing between the rival presidential candidates in Afghanistan have yielded no results, a top Afghan politician says.
"The talks collapsed two days ago. The political process is now at a stalemate," Mohammad Mohaqeq, one of Abdullah Abdullah's vice presidential running mates, said on Monday.
Mohaqeq added that the two sides could not agree on the powers of the chief executive.
The rival candidates, Abdullah and Ashraf Ghani, signed a joint declaration on August 8, confirming they would cooperate on forming a unity government after an audit of votes from June's election is completed.
Based on the deal, the winning side would be the president, and he would appoint the losing candidate as the chief executive. But the dispute over how to share the power still persists.
Preliminary results from the June 14 run-off showed that Ghani, a former World Bank economist, won the Afghan election with 56.44 percent of the votes, while Abdullah came second with 43.56 percent.
Abdullah rejected the initial results as unacceptable and fraudulent, alleging that he was the victim of "industrial-scale" ballot box stuffing, with many more votes than the voters registered in some areas.
Later on, both candidates agreed to the internationally monitored audit and pledged to stand by the eventual result of the audit. However, the audit process was halted on several occasions due to differences between observers of the two presidential teams on how to disqualify votes.
About eight million voters out of an estimated 13.5 million participated in the election.
The winner of the election will succeed outgoing President Hamid Karzai, who has been in power since the US-led invasion of the country in 2001.