Afghanistan
Afghan president sets conditions to sign US deal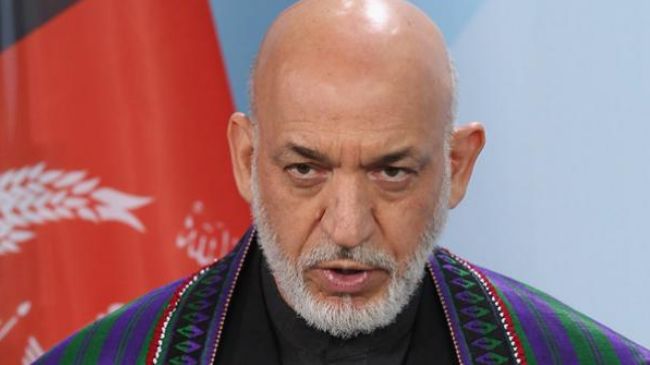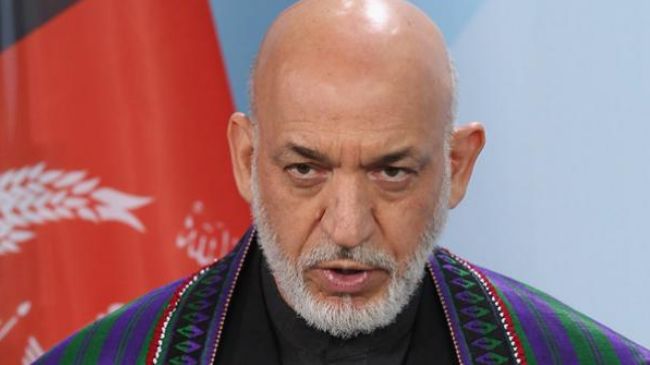 Afghan President Hamid Karzai has set conditions to sign a security pact with the United States despite approval from members of the grand assembly, Loya Jirga.
In his remarks during the final hours of the Jirga in the capital Kabul on Sunday, Karzai said the Bilateral Security Agreement (BSA) would only go ahead under certain conditions.
"This is our main condition for this deal. America should bring us peace and we will eagerly accept this agreement with them and, accepting your decision, we will sign it," he said.
"If the US goes into Afghan homes one more time, there will be no agreement. I repeat, if they go into our homes one more time, there will be no agreement," said the Afghan president.
Karzai added that a free and fair vote is needed to guarantee peace in Afghanistan and therefore Washington should not meddle in the country's presidential elections due to be held in April 2014.
About this news an audience says "This is so depressing. Poor Afghans will never find peace. USA never brings peace anywhere. It brings war, death, destruction, misery & suffering. These traitors who are willing to sign such a pact with invaders, murderers, rapists, torturers & thieves should be hung. Haven't Afghans had enough suffering that now they want to keep the invading criminals in Afghanistan forever? Karzai says, "If the US goes into Afghan homes one more time, there will be no agreement". So USA will not go into Afghan homes until Karzai signs the agreement. Then, after signing the agreement, USA will continue to raid homes, kill Afghans, destroy their living spaces & plunder Afghanistan. What is Karzai going to do then?"
Meanwhile, the US praised the Jirgra's decision and called on Karzai to sign the pact.
A spokesman for the US embassy in Kabul said the US officials "continue to believe that concluding the agreement as quickly as possible will benefit both nations."
The security deal with the Washington allows US troops to stay in Afghanistan beyond 2014 while it also grants legal immunity.
The US and its allies invaded Afghanistan in 2001 as part of the so-called war on terror. The offensive removed the Taliban from power, but insecurity continues to rise across the country, despite the presence of many US-led troops.
Washington also carries out targeted killings through drone strikes in Afghanistan, which it says targets al-Qaeda militants. However, local officials and witnesses maintain that civilians have been the main victims of the attacks over the past few years.
About this news an audience says "This is so depressing. Poor Afghans will never find peace. USA never brings peace anywhere. It brings war, death, destruction, misery & suffering. These traitors who are willing to sign such a pact with invaders, murderers, rapists, torturers & thieves should be hung. Haven't Afghans had enough suffering that now they want to keep the invading criminals in Afghanistan forever? Karzai says, "If the US goes into Afghan homes one more time, there will be no agreement". So USA will not go into Afghan homes until Karzai signs the agreement. Then, after signing the agreement, USA will continue to raid homes, kill Afghans, destroy their living spaces & plunder Afghanistan. What is Karzai going to do then?"