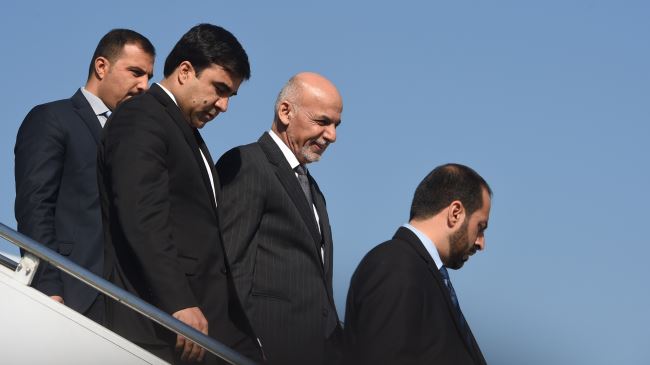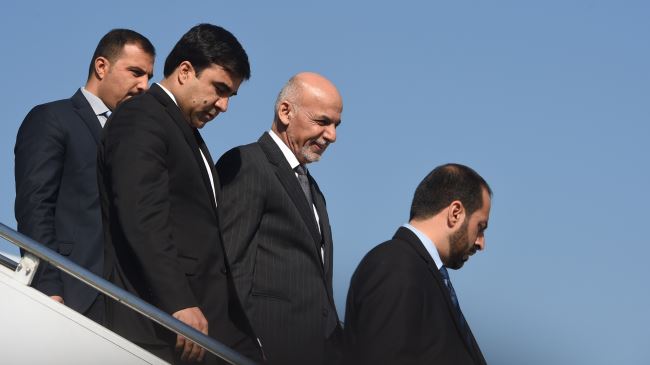 Afghan President Ashraf Ghani has arrived in Pakistan's capital, Islamabad, in a visit aimed at improving ties with its neighboring country and reviving peace talks with Taliban militants.
The newly elected Afghan president arrived in Islamabad on Friday and is expected to hold talks with his counterpart Mamnoon Hussain and Pakistani Prime Minister Nawaz Sharif.
During his first visit to the country as president, the Afghan leader is also scheduled to meet with other high-ranking Pakistani officials.
The two neighbors are slated to discuss reconciliation talks involving Taliban militants, more than one year after former Afghan President Hamid Karzai launched a peace process.
The effort failed last year after the militants said they would not hold direct talks with Kabul.
Pakistan's Foreign Ministry spokeswoman Tasnim Aslam said the two sides would also exchange views on different issues, including the promotion of economic cooperation, border security and counterterrorism efforts.
Last month, during the Ministerial Conference of the Istanbul Process on Afghanistan held in China, Ghani asked the Taliban militant group to join the peace process and "enter Afghan dialogue."
The visit comes as Washington and its allies are ending their 13-year war in Afghanistan.
The United States and its allies invaded Afghanistan in 2001 as part of Washington's so-called war on terror. The offensive removed the Taliban from power, but the country is still gripped by insecurity despite the presence of tens of thousands of foreign forces.