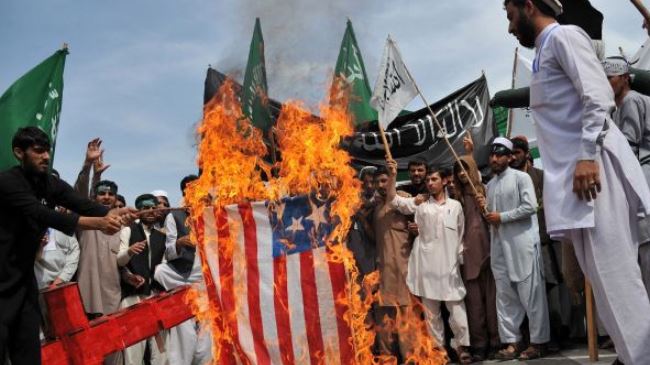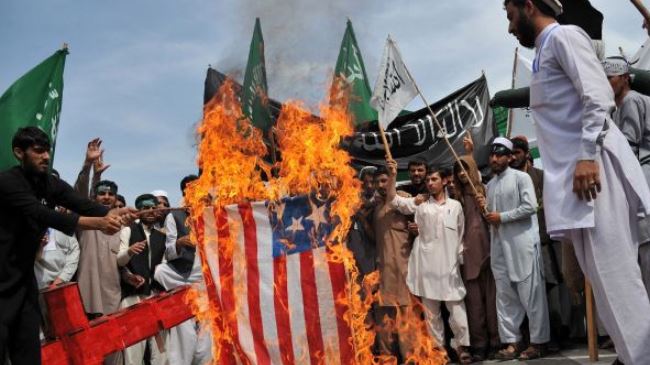 Afghan protesters have staged a rally in the streets of the nation's capital, Kabul, to reiterate their opposition to the continued presence of US-led troops in the war-ravaged country.
Hundreds of demonstrators marched through the capital on Sunday to also express their outrage against the so-called Bilateral Security Agreement (BSA) signed by the newly-inaugurated President Ashraf Ghani Ahmadzai.
The protesters were reportedly carrying banners pointing to alleged crimes committed by US and NATO forces across Afghanistan
Under the new treaty, Afghanistan will allow nearly 10,000 American troops to remain in the war-torn nation beyond the 2014 deadline for the withdrawal of foreign troops from the country.
The signing of the security pact came after former Afghan President Hamid Karzai, who had been in power since the US-led invasion of Afghanistan in 2001, had repeatedly refused to sign the BSA.
Under the agreement, soldiers from Germany, Italy, and other NATO member states will join the 9,800 remaining US soldiers, raising the total number to about 12,500.
The agreement grants immunity to US-led troops operating in the country. It also allows the US-led forces to carry out night-time raids on Afghan homes, which has triggered widespread protests in Afghanistan.
Of the 41,000 US-led foreign forces presently stationed in Afghanistan, nearly 29,000 are Americans.
People in Afghanistan have repeatedly expressed their outrage at the US-led air raids and drone strikes that have killed and displaced thousands of civilians, despite their claim of targeting militant strongholds.
Moreover in an August 2014 report, UK-based rights group Amnesty International slammed the US for its failure to properly investigate civilian killings, including possible war crimes that occurred during its military operations in Afghanistan.
The report focused on 10 specific incidents between 2009 and 2013 that it said involved the deaths of 140 civilians during US military operations.
The United States and its allies attacked Afghanistan in 2001 as part of Washington's so-called war on terror. The offensive removed the Taliban from power, but insecurity remains in the country, despite the presence of tens of thousands of foreign troops.