Afghanistan
Afghan protesters stage anti-US rally in Kabul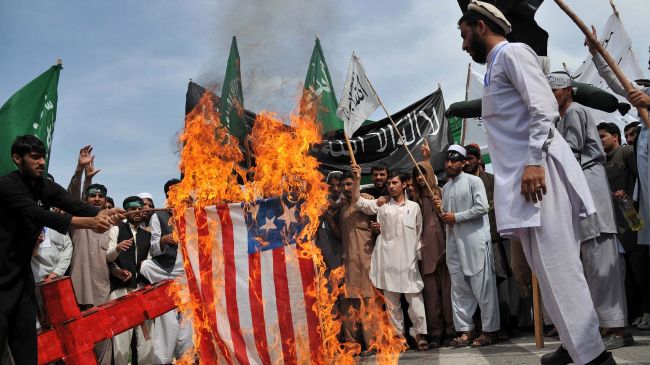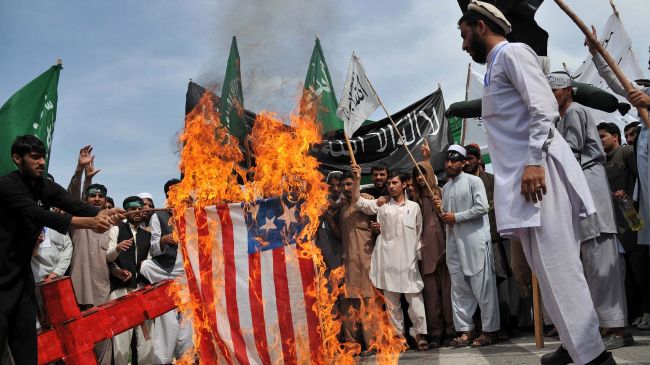 Hundreds of protesters have taken to the streets in Afghanistan's capital city of Kabul to express their outrage at the presence of US-led foreign forces in the country, Press TV reports.
Angry demonstrators strongly condemned the US for killing innocent Afghan civilians in its air strikes as well as for planning to establish permanent bases in Afghanistan.
The administration of US President Barack Obama has demanded the establishment of permanent US military bases across Afghanistan. However, Afghan religious and political figures have voiced strong opposition to US plans to set up the long-term or permanent bases.
Hundreds of civilians have been killed in the US-led airstrikes and ground operations in various parts of Afghanistan over the past few years, with Afghans becoming increasingly outraged over the seemingly endless number of deadly assaults.
Washington uses its assassination drones in Afghanistan, Pakistan, Yemen and Somalia, claiming the targets of the drone attacks are militants, but local officials and witnesses say civilians have been the main victims of the attacks.
According to data released by the Pentagon in February, Afghanistan is becoming a "drone war" with a 72-percent increase in the number of drone strikes from 2011 to 2012. The United States carried out over 500 drone strikes in Afghanistan last year, the Pentagon said.
The United States and its allies invaded Afghanistan in 2001 as part of Washington's so-called war on terror. The offensive removed the Taliban from power, but insecurity remains in the country.