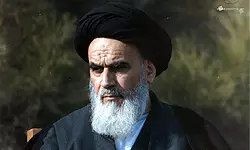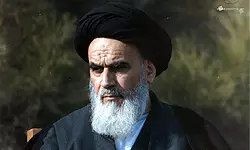 Tehran's provisional Friday Prayers Leader Hojjatoleslam Kazzem Sediqi stressed the international influence of the late Founder of the Islamic Republic, saying that Imam Khomeini's ideology has now reached the other parts of the world.
Addressing a large congregation of people on Tehran University campus today, Sediqi described Imam Khomeini as a role model for people all over the globe in their quest for "perfection and freedom."
He further highlighted how the Muslim world has come to appreciate Imam Khomeini's emphasis on jihad, martyrdom, and formation of an Islamic government as the basics of Islam.
"Today this ideology has moved the world and in Egypt and Tunisia and other Muslim countries they speak of jihad and martyrdom, which proves Muslims have this awakening from the late Imam," Hojjatoleslam Sediqi pointed out.
The meeting came on the threshold of the 22nd demise anniversary of the late Founder of the Islamic Republic.
Imam Khomeini passed away on June 3, 1989, ten years after leading the Islamic Revolution that put an end to the Pahlavi regime in 1979.