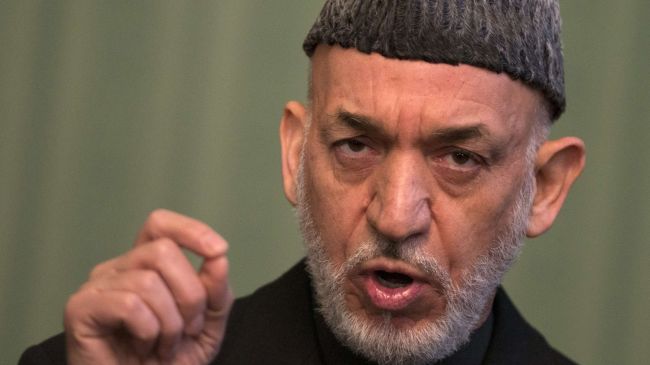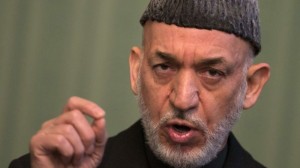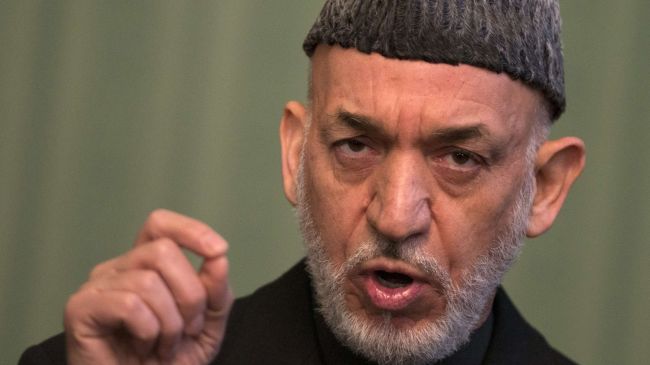 Afghan President Hamid Karzai has ordered an investigation into an airstrike by the NATO forces in Afghanistan's eastern province of Logar that killed five Afghan soldiers.
"We condemn the attack on the Afghan National Army in Logar," said Aimal Faizi, a spokesman for Karzai, regarding the Thursday attack. "The president has ordered an investigation."
"Right now a discussion in the province is going on between Afghan officials and foreign forces to find out the reason for this attack," said district governor Khalilullah Kamal, describing the attack as having targeted a new outpost of the Afghan army.
Seventeen people were also injured in the airstrike, said the district governor's office.
Coalition forces claimed the bombing was an accident.
"We value the strong relationship with our Afghan partners, and we will determine what actions will be taken to ensure incidents like this do not happen again," the foreign forces said in a statement.
The Afghan Defense Ministry said in a statement that that "dead bodies and wounded personnel have been transferred to Kabul."
Ties between Kabul and Washington are already tense over the killing of Afghan civilians by US soldiers. President Karzai says the United States and its Western allies launched the war in Afghanistan for their own interests.
"Afghans died in a war that's not ours," Karzai said in an interview with the Washington Post published on March 2, adding that the 12-year-old war was "for the US security and for the Western interest."
The Afghan president also urged the United States to end air raids in Afghanistan, saying that, instead of militants, civilians are being killed in these airstrikes.