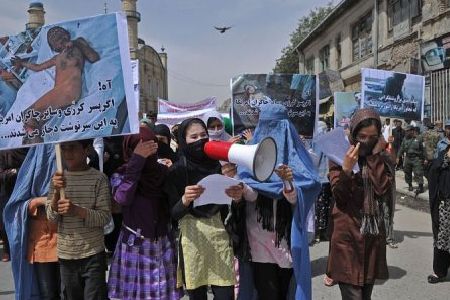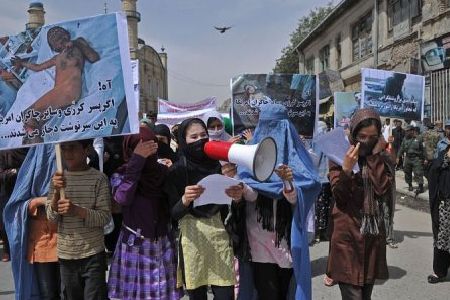 Hundreds of Afghan demonstrators have taken to the streets of Kabul in protest to the deaths of dozens of civilians in US-led airstrike.
Over 200 people took to streets of the Afghan Capital on Sunday.
Protesters chanted "death to America" and carried signs bearing pictures of children killed in the country's volatile south.
On July 23, a NATO rocket hit a house where Afghan civilians had taken refuge from the exchange of fire between US-led foreign forces and Taliban militants in Helmand Province.
The Afghan government has confirmed that 45 civilians, including women and children, were killed in the attack.
Afghan officials including President Hamid Karzai have repeatedly condemned and called for an end to the US-led military alliance's attacks on civilians.
The protests come as the UN Human Rights Office in Afghanistan has voiced concern about civilian casualties in the country. The office has warned that the number of civilian deaths has been rising over the past 18 months.