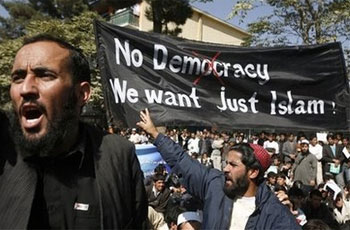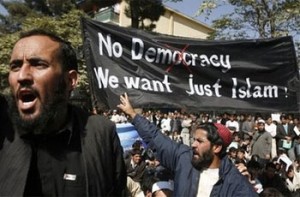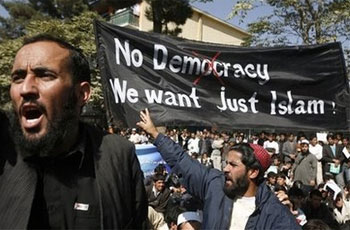 Hundreds of people staged a demonstration in protest over arbitrary operations and killing civilians by NATO-led troops in a village in Khost province east of Afghanistan on Thursday.
"Some 500 people came to the street this morning and blocked the road connecting Khost to Gerdez city calling on government to bring to justice those behind the killing of innocent people," a tribal elder Hajji Gul told Xinhua.
Gul stressed that the NATO-led forces launched operation against a house in Bahramkhil village of Ismaelkhil district Wednesday night, killing one person and arresting another.
Carrying the death body, the protesters, in addition to chanting anti U.S. and anti government slogans called on authorities to arrest and punish those behind the incident.