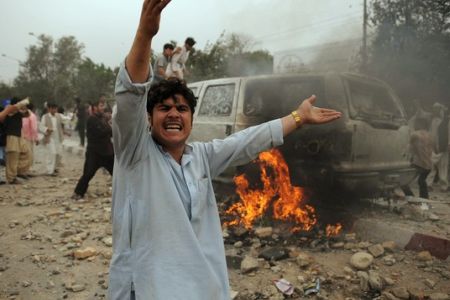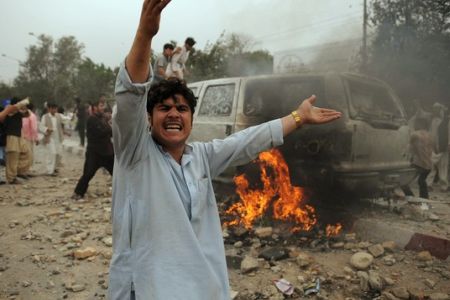 Afghans staged anti-US demonstration out outside the United States Embassy in Kabul, condemning the killing of civilians by foreign forces.
The Anti-American protests followed an incident in which a US military vehicle collided with an Afghan civilian car in the center of Kabul city, killing at least four civilians, a Press TV correspondent reported.
Demonstrators chanted anti-US slogans and set fire to two vehicles belonging to the US Embassy.
The protesters threw stones at NATO forces and scuffled with Afghan security forces as they marched toward the embassy compound.
Afghan officials say the demonstrators have been dispersed and the situation is under control in the heavily-fortified area of the capital.
Civilians have been the main victims of violence in Afghanistan, particularly in the country's troubled southern and eastern provinces.
The civilian death toll is expected to rise as US-led forces plan to launch new operations against alleged militant hideouts in the troubled regions.