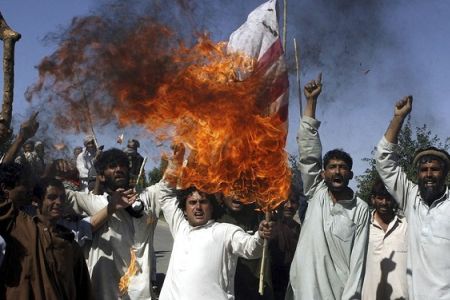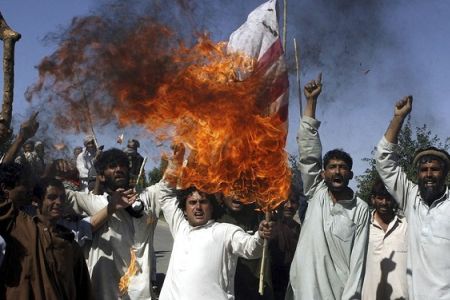 Afghan people have taken to the streets to protest at the killing of four civilians by US-led forces in Takhar province — the latest in a series of foreign raids which have led to the death of civilians.
The foreign forces bombed a house in Taloqan city in Takhar province in northern Afghanistan on Tuesday night, killing four civilians, including two women, a Press TV correspondent reported Wednesday.
Following the incident, angry Afghans took to the streets to protest against the killing of civilians by the US-led troops.
Amid growing civilian casualties in the war-torn country, US-led troops on Sunday fired rockets at local residents in eastern Afghanistan, killing several women and children. The children were all girls, aged 8 to 15.
Civilian casualties have long been a source of friction between the Afghan government and US-led foreign forces.
The loss of civilian lives at the hand of foreign forces has dramatically increased anti-American sentiments in the Asian country.
In May, a US-led airstrike in the eastern province of Kunar claimed the lives of nine children, aged between seven and nine, as they were collecting firewood.
Following the May incident, the US and NATO commander in Afghanistan, General David Petraeus, announced that Washington was "deeply sorry" for the airstrike, adding that "these deaths should never have happened."