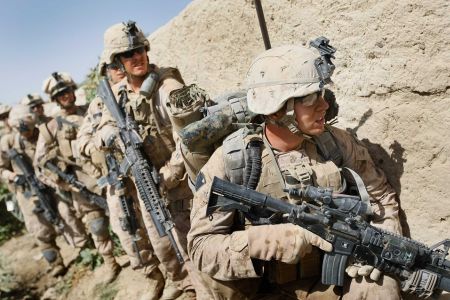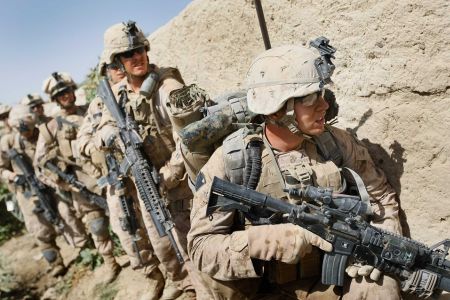 Afghans have condemned the United States after a video shows US marines urinating on Afghan dead bodies on the ground, Press TV reports.
Residents in the southern city of Kandahar as well as in the capital Kabul staged rallies on Thursday to slam the desecration of the corpses, saying the US marines committed crimes.
The demonstrators said "Since they've committed such a crime, we don't want them anymore on our soil, we don't like foreign soldiers to be on our soil and they have to leave."
The footage which was posted online shows four US Marines making lewd jokes while urinating on the bodies of three Afghans on the ground, apparently aware that they are being filmed.
It's not immediately known where and when this incident took place.
The US Marines Corps has said it will investigate the video, calling it "disgusting."
Muslim civil rights group Council on American-Islamic Relations has condemned the incident. In a letter to US Defense Secretary Leon Panetta, it has called for the punishment of those involved.