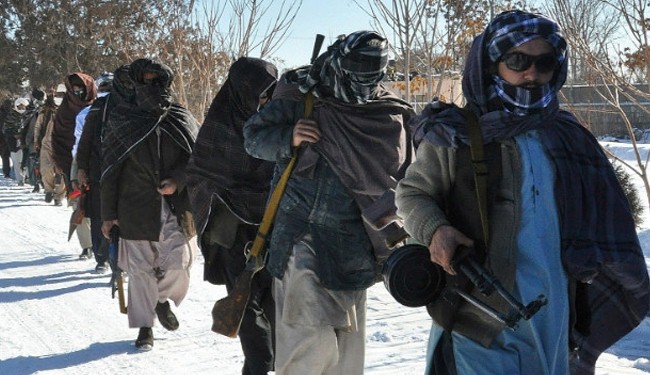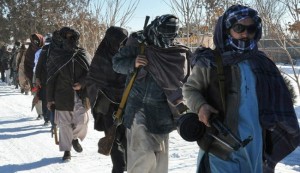 A top Taliban military commander has stepped down from his post for health reasons in a major leadership shuffle in the insurgent movement, officials said Sunday.
Mullah Abdul Qayum Zakir, a hard-liner and head of the military commission of the Afghan Taliban, "has resigned from his burdensome duties" due "to his prolonged battle with ill health," the Taliban movement said in a statement.
Afghan officials say Zakir is one of the biggest opponents of any peace negotiations with Kabul, and that his resignation could allow other moderate leaders to take a lead in possible peace talks.
"From our sources, we had heard that he was vehemently against any talks in earlier days," said a member of the High Peace Council, a semi-government body created by President Hamid Karzai to negotiate with the Taliban.
"But lately, we have heard that he had softened his view as well. It is too early to say what this new leadership shuffle will bring," the member said, on condition of anonymity.
Zakir, a former Guantanamo Bay prisoner, was transferred by the United States to Afghan custody in December 2007. The next year he was released by the Afghan government.
He soon rejoined the Taliban and took over the responsibility for the military operations in southern and western Afghanistan.
Mullah Zakir will continue to be a member of the leadership council, the Taliban statement said.
The Taliban have repeatedly said they would not engage in any peace talks with Karzai's government.
Earlier this month, Agha Jan Mutasim, a senior ex-Taliban official who had launched his own peace efforts with the Afghan government, went missing in the United Arab Emirates.
In an email to dpa on Saturday, he said he went into hiding after the authorities in Dubai warned him of a plot to assassinate him.
Mutasim heads a breakaway faction of the Taliban and hosted a series of meetings with other Taliban leaders regarding peace talks. His group had also held a meeting with the High Peace Council, he said.