Afghanistan
Asia-Pacific
Europe
Afghans who guarded British embassy ditched by UK government, daily reports
Some 125 Afghans who had been hired to guard the British embassy in Afghanistan's capital, Kabul, have been reportedly informed that they are not eligible for a British scheme designed to help people who worked for the UK resettle abroad, amid the takeover of the country by the Taliban militants.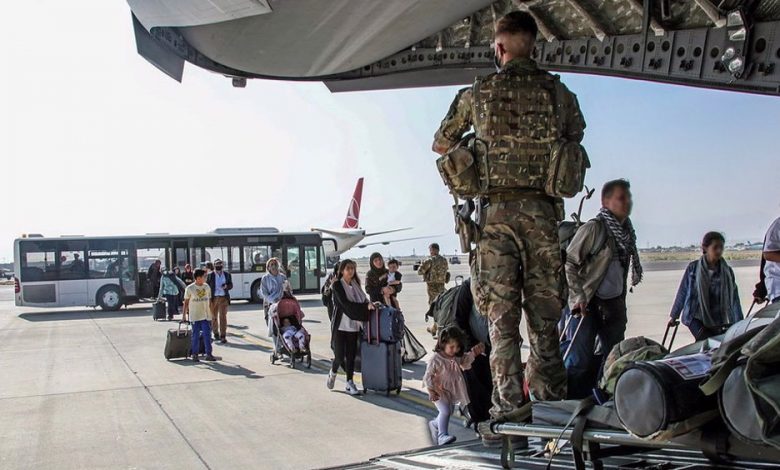 The Guardian reported on Friday that around 125 local guards,as well as a dozen other embassy staffers, had been rejected after applying for the so-called Afghan Relocations and Assistance Policy (ARAP) because they hadn't been employed "directly" by London and worked as private contractors under GardaWorld, a Canada-based security firm.
The Afghan guards were informed they would receive no protection or assistance from the UK government, and were also told that their jobs had been terminated through an informal notice only — leaving them confused about their employment status immediately after helping British diplomats flee the country last Saturday.
"We risked our lives for them, and now we find ourselves in this bad situation — not just us, but our families are at risk," said a former guard, whose name was not mentioned in the report.
"We worked in frontline positions, doing the most dangerous work to keep British officials safe," he added.
The former guards insisted that their work deserved recognition from UK authorities.
"We are known as British embassy staff; our lives are now at risk. No one asked whether we are safe or not. No one asked whether our lives are in danger or not," another guard said.
The British embassy employees also said they feared reprisals from the Taliban as their work had been "in the public eye."
"We have been doing a very dangerous job for the British embassy, and we are in a terrible condition," a former employee told The Guardian.
Of around 160 foreign GardaWorld staffers that applied for help, only 21 translators were accepted for assistance and relocation.
Oliver Westmacott, the chief executive of GardaWorld, said his company would only give "people a final gratuity payment or severance." Even that, he said,still required agreement by the UK Foreign Office as to how much of the workers' salaries it would be able to reimburse.
The Foreign Office also merely said it was "monitoring the situation with GardaWorld closely" and was "in contact with them to provide any required assistance," but it not specify any plans to actually help the former workers.
The British government announced another purported resettlement scheme for Afghans seeking to flee their country earlier this week, offering an initial 5,000 slots in the first year, rising to up to 20,000 in the long term.
Amid the withdrawal of US-led forces from Afghanistan, the Taliban militant group intensified offensives and rapidly overran major cities. On Sunday, it laid siege to Kabul, forcing the then-sitting Afghan president, Ashraf Ghani, to flee the country.
The unfolding events culminated in chaos, with thousands of Afghan civilians and diplomats swarming the Kabul airport, hoping to find seats on flights leaving the country. Some local Afghans tried to hop onto moving planes.
Amid the uncertain political and security situation, many governments rushed to evacuate their citizens and diplomatic personnel from Afghanistan.