Palestine
African migrants in Israel extend protest strike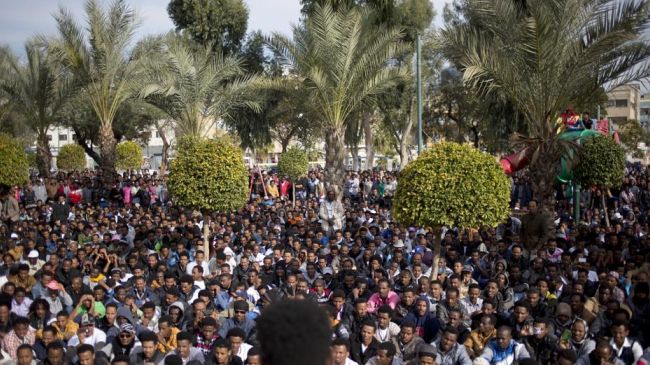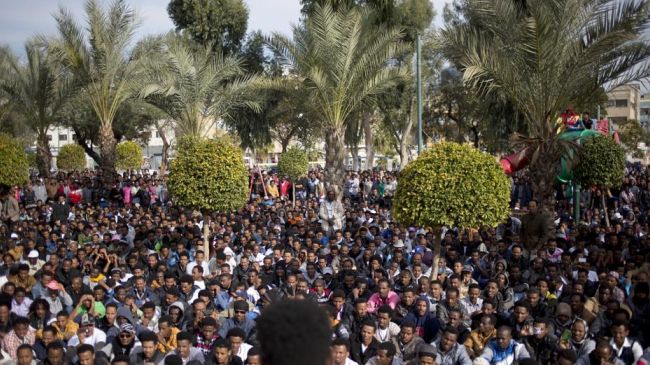 Undocumented African migrant workers in Israel have decided to extend their three-day protest strike against Tel Aviv's refugee policies.
The strikers made the announcement on Tuesday evening, hours after tens of thousands of workers demonstrated in Tel Aviv for a third straight day of protests to denounce Israel's long-term detention of undocumented migrants.
The protesters held banners reading "We are refugees" and "No more prison" as they marched on Western embassies and the offices of the United Nations High Commissioner for Refugees (UNHCR).
The demonstrators plan to stage a march from Tel Aviv to al-Quds on Wednesday.
More than 52,000 migrants live and work in Israel without documents, many of them in south Tel Aviv.
Israeli Prime Minister Benjamin Netanyahu has already said that protests will not influence the regime. Israel is a signatory to the 1951 UN Refugee Convention, which protects refugees from deportation to countries in which their lives are in danger.
In mid-December last year, Tel Aviv began operating a new detention facility for the African refugees in the Negev desert.
Human Right Watch has said that "Israel should end its unlawful detention policy and release all asylum seekers."
On Sunday, the UNHCR denounced Israel's policy on the African migrants, particularly the new amendment to Tel Avis's "anti-infiltration law."
Israel's so-called anti-infiltration law allows it to imprison asylum seekers for a long time without charge or deport them to their countries where their lives are often in danger.
The UNHCR said Israel's new legislation is a violation of the spirit of the UN 1951 Refugee Convention.