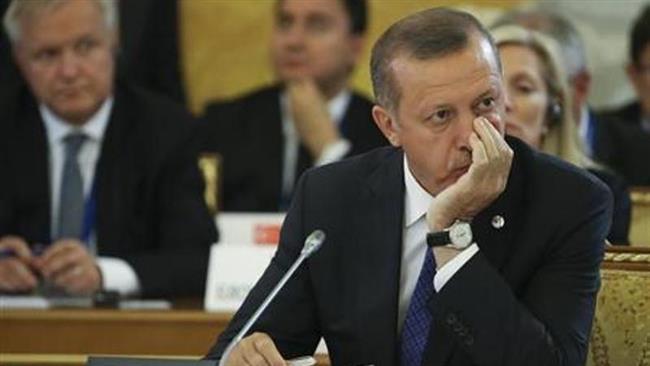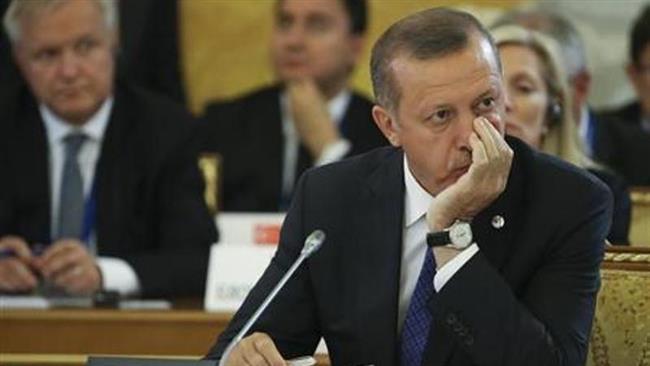 Erdogan has not ruled out possible contact with Bashar Assad, signaling a break with his long-held opposition to the Syrian president's role in the Arab country's future.   
"The political doors are always open until the last minute," Erdogan said when asked about a possible contact or cooperation with Assad.
Erdogan's comments were reported by Hurriyet newspaper and other regime-backed Turkish media on Friday, made on board his plane returning from a trilateral meeting with Russia and Iran to promote a peaceful settlement in Syria.
Even though Iran has backed Assad's government since the start of the Syrian conflict in March 2011 and Turkey has supported the terrorists in the country.
Ankara has toned down its anti-Assad rhetoric, and the climbdown was clear during the trilateral meeting with Russia and Iran in the Russian Black Sea resort of Sochi on Wednesday.
Turkey made clear its "reservations" about Assad having any future role in Syria, Mahir Unal, the spokesman of the Justice and Development Party, told reporters.