Iran
Technology
Ahmad Vahidi: Iran Not to Withdraw from Principled Positions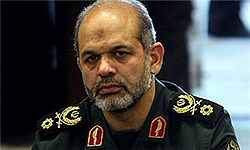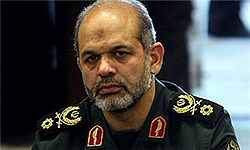 Iranian Defense Minister Brigadier General Ahmad Vahidi underscored that the country will take decisions based on its own interests and will not withdraw from its principled stances.
Iran will make decisions based on its own interests and will decide whenever it deems necessary, Vahidi said on Sunday when asked to comment on claims that Iran has retreated from its stands on confronting threats and closing Hormuz Strait.
He stressed that Iran has never withdrawn from its principled positions.
Vahidi said that Iran is in full control of activities of alien forces in the whole region, specially the Persian Gulf.
In relevant remarks in January an Iranian legislator had also stressed that Iran would use all its capabilities and possibilities to defend the country against foreign threats and the country would use the Strait of Hormoz as a defensive tool and will close the waterway if it comes under threat.
"Iran will definitely use the defensive potential of the Strait of Hormoz if it is faced with threats," Rapporteur of the parliament's National Security and Foreign Policy Commission Kazzem Jalali told FNA at the time.
Iranian lawmakers and officials have recently warned enemies that Iran is entitled to the right to close the strategic oil lifeline as a defensive option against foreign invasion.
"The closure of the Strait of Hormuz is not on the Islamic Republic of Iran's agenda (at present), but if threats against Iran come to trample upon the rights of our nation while others use the strait for exporting their oil, then Iran will be entitled to the right to close the Strait of Hormoz," member of the Iranian Parliament Mohammad Taqi Rahbar told FNA late December.
"The international conventions reserve such rights for the Islamic Republic of Iran as well," Rahbar underscored.