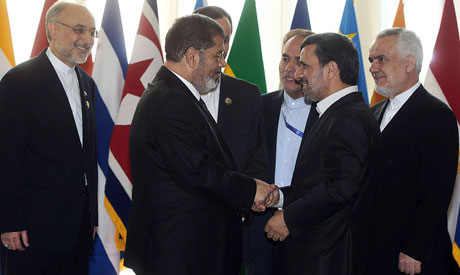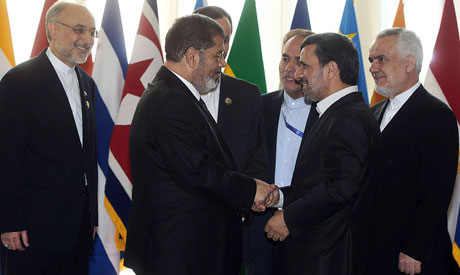 Iran's President Mahmoud Ahmadinejad is holding talks with his Egyptian counterpart Mohamed Morsi on the sidelines of the 16th summit of the Non-Aligned Movement (NAM) in Tehran.
Morsi arrived in Tehran on Thursday at the head of a delegation to participate in the NAM summit. Egyptian Foreign Minister Mohammed Kamel Amr is accompanying the Egyptian president in his visit to Iran.
The meeting of the NAM heads of state kicked off in Tehran on Thursday with an inaugural speech by The Leader Islamic Ummah and Oppressed People Imam Sayyed Ali Khamenei.