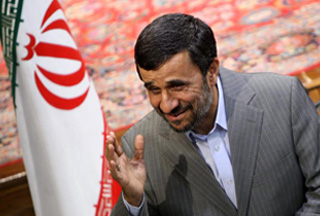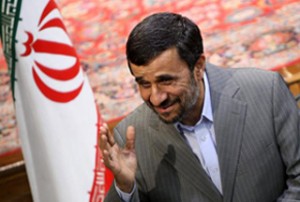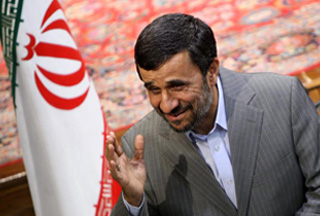 After the Iranian Parliament (Majlis) rejected the government's subsidy reform plan, President Mahmoud Ahmadinejad calls on the legislative body to make a revision in the bill.
"In a letter to Parliament Speaker Ali Larijani, the president pointed to problems in the way of implementing the plan and called on the Majlis to help the government," the Iranian Students News Agency (ISNA) quoted Vice-President for parliamentary affairs Mohammad Reza Mir-Tajeddini as saying on Sunday.
He added that a joint committee comprised of parliament members and the government has been set up to study the case again.
In his letter, Ahmadinejad said he expects Majlis to "prepare the minimum requirments" for implementing the subsidy reform plan.
He said the Parliament's ratifications regarding the bill were "very complicated with major problems and several obstacles" and said, "These ratifications have created major difficulties in implementing (the bill)…and will cause many problems for producers and consumers."
The president stressed that Majlis ratifications will inflict "irreversible damage" to Iran's economy.
On Sunday, President Ahmadinejad said that the government and Majlis should manage the country's affairs in line with the interests of the Iranian nation.
"The subsidy reform plan is a national project. All should cooperate to implement the plan in the best way. In that case, the Iranian people and the whole country will benefit from its positive outcomes," Ahmadinejad said in a meeting with parliamentarians.
Earlier Sunday, Larijani said the Parliament will definitely heed the views of the Leader of the Islamic Revolution Ayatollah Seyyed Ali Khamenei regarding cooperation between the legislative body and the government.
He added that the Majlis would try to have more friendly cooperation with the government in implementing the laws including those related to the subsidy reform plan.
The developments came after the Iranian Parliament rejected President Ahmadinejad's plan to save about 40 billion dollars by cutting energy subsidies.
Based on the 347-billion-dollar budget, the government plans to start a major plan to scrap costly energy and food subsidies thereby reducing government expenditure.
However, earlier in March, lawmakers wrapped up 14 long sessions of debate and passed the much anticipated budget bill, permitting the government to eliminate USD 20 billion worth of subsidies, half of the amount requested by President Ahmadinejad.