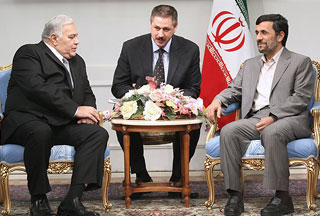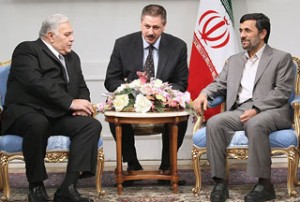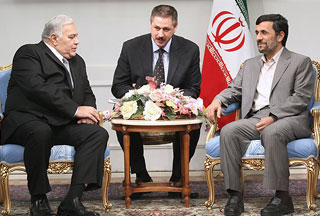 Iranian President Mahmoud Ahmadinejad blames world powers for spreading insecurity and instability in the Middle East.
"The so-called powerful countries are merely after their own interests. They are willing go so far as to sacrifice other countries and nations for their interests," Ahmadinejad said in a meeting with Azerbaijan's Parliament Speaker Ogtay Asadov in Tehran on Sunday.
"These countries have always sought to cause insecurity in the region (Middle East)," he added.
The Iranian president stressed the importance of bolstering cooperation among regional countries to "counter the hegemonic system" overshadowing the world.
"The weakening of the so-called powerful countries will completely change the state of affairs on the regional and international scale," Ahmadinejad said.
He urged regional countries to use a common currency other than the dollar in their trade and economic exchanges.
Asadov said world powers have never been willing to meet the interests of regional countries.
He called on the Caspian Sea littoral states to strengthen cooperation with the purpose of serving their common interests.