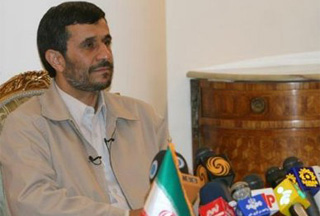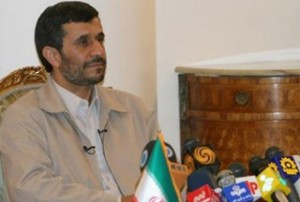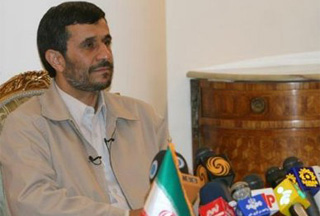 Iranian President Mahmoud Ahmadinejad has defended growing relations between Tehran and the Latin American states as directed toward 'peace'.
President Ahmadinejad said that Iran and South American countries were working toward the establishment of peace in the world, which left no room for any concern.
"We have good relations with South American countries and we are resolute in bolstering relations as much as possible. Our cooperation is in line with the restoration of peace and security across the globe," President Ahmadinejad told Spanish-speaking media on Thursday.
When asked about concerns over Iran-Venezuela ties, he said Tehran and Caracas were developing economic ties and were planning to exchange training on oil, agriculture and industries as well, reiterating that "Cooperation among [certain] countries ought not to raise any concern [for others]."
Iran and Venezuela maintain friendly ties in various areas including economic, trading, energy and industrial fields.
Other than Venezuela, the Islamic Republic of Iran enjoys growing relations with other Latin American countries namely Brazil, Bolivia and Ecuador.
President Ahmadinejad's remarks come as the US has on several occasions expressed dismay over Iran's soaring popularity in Latin America, which Washington regards as its 'strategic backyard'.
Secretary of State, Hillary Clinton, said earlier in May that the US was 'disturbed' by Iran's 'gains' in the Latin America region.
"If you look at the gains, particularly in Latin America, that Iran is making …it's quite disturbing," said Clinton.
"They are building very strong economic and political connections with a lot of these (regional) leaders. I don't think that it's in our interests," she added.
Earlier in November, former CIA operative John Kiriakou said the George W. Bush administration's policy of ignoring Latin America has helped Iran make 'major diplomatic inroads under Washington's nose.'
"Over the last year, Iran has worked diligently to expand relations with a host of Latin American countries, most of which have populist leaders who harbor a strong distrust of the United States and are looking for a powerful friend to help them rebuff Washington's influence," Kiriakou told The Los Angeles Times.