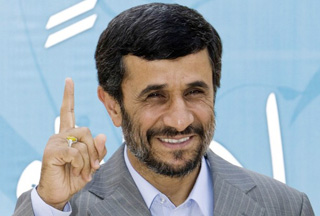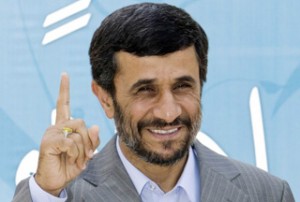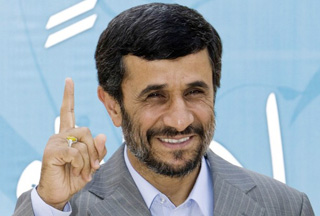 With less than two weeks left before the expiry of the legal period for the Iranian president to name his Cabinet, he plans to meet lawmakers for consultation.
"President [Mahmoud] Ahmadinejad will attend the Majlis session on Monday to exchange views and interact with lawmakers," a Principlist deputy Vali Esmaeili told IRNA on Sunday.
"Earlier, it was agreed that Ahmadinejad would brief Majlis on Cabinet members when he reaches a partial final decision," he added.
Esmaeili said that members of the Parliament (Majlis) would express their views about the president's probable decision on Cabinet members.
"This will leave no pretext for members of other Majlis factions or those who complain about the lack of interaction between the government and the Parliament," Esmaeili concluded.
Only days after his inauguration, President Ahmadinejad said on Saturday that he would submit his new Cabinet line-up to Parliament for a vote of confidence early next week.
Ahmadinejad was sworn in on Wednesday for a second four-year term despite widespread opposition protests against the result of the June 12 election that granted him a landslide victory.
Amid the opposition's refusal to acknowledge Ahmadinejad as president, Iran's Guardian Council, the body responsible for overseeing the election, disputed all allegations against the validity of the vote.
Leader of the Islamic Revolution Ayatollah Seyyed Ali Khamenei, for his part, formally endorsed the president on Monday.
The newly-installed president has two weeks to set up a government and submit the new Cabinet line-up to Majlis for approval.
Earlier in June, Ahmadinejad announced that the cabinet would undergo 'major changes' to comply with the needs of his second term in office.
In line with his decision for major changes, the Iranian president said on Saturday that there would be 'an unprecedented number of young people' in the new Cabinet.