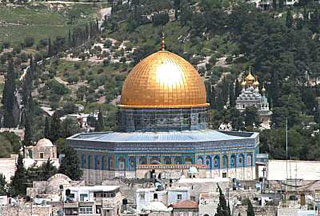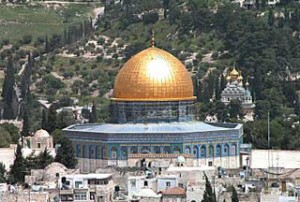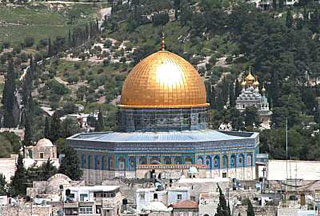 President Ahmadinejad reiterates support for embattled Palestinians and condemns Israeli actions in a phone discussion with the Palestinian Prime Minister Haniyeh.
"In this discussion, Haniyeh and Ahmadinejad reviewed political developments and recent conspiracies against the al-Aqsa Mosque and exchanged ideas about the dangers for Jewishification of Jerusalem (al-Quds) and the occupation of Palestinians' lands," according to the press office of Palestine's democratically elected government.
The press office also said that the Iranian president emphasized the continued support of the people and officials for the Palestinian nation in the Gaza Strip, which remains under a crippling blockade by Israel.
Ahmadinejad also condemned Israel's policies in Jerusalem (al-Quds) and stressed that Iran would be marking a designated 'Quds Week' in solidarity with the Palestinian nation and the issue of Jerusalem (al-Quds).
The al-Aqsa Mosque in Jerusalem is Islam's third holiest place, but it has been under Israeli occupation since the 1967 Arab-Israeli war.
The late leader of the Islamic Revolution of Iran, Ayatollah Ruhollah Khomeini designated the last Friday of the holy month of Ramadan as the 'International Quds Day' for all Muslims to publicly express their solidarity with the beleaguered Palestinians.
This year, Quds Day will fall on September 18, and rallies are expected across the world in support of Palestinians' rights and against the illegal Israeli occupation.