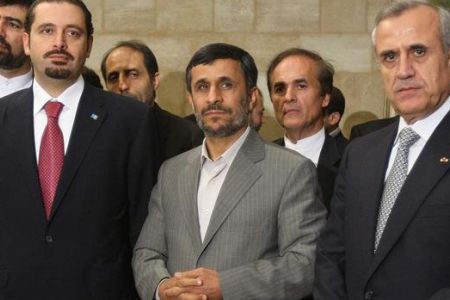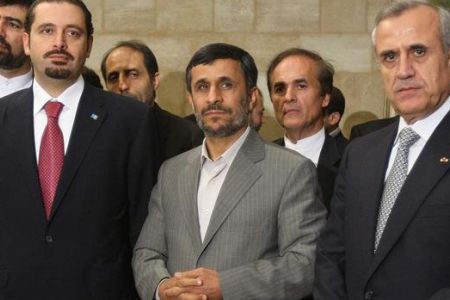 Iranian President Mahmoud Ahmadinejad has highlighted Lebanon's special status in the Middle East in restoring regional peace and security.
"The role of Lebanon in forming equations and [establishing] peace and stability in the region is crucial and no one can deny this role," Ahmadinejad said at a luncheon held by Lebanese President Michel Sleiman on Wednesday.
The Iranian president said that a developed, prosperous and powerful Lebanon would benefit the region and the world, adding that the "Iranian government and people will continue to stand by the Lebanese government and nation."
President Ahmadinejad said agreements reached between the two countries could pave the way for further closer cooperation between the two nations.
Iran and Lebanon on Wednesday signed 17 Memoranda of Understanding in various fields including agriculture, energy, oil, gas, trade, tourism, higher education and environment.
President Ahmadinejad arrived in Beirut on Wednesday for a two-day visit to hold talks with senior Lebanese officials and discuss regional issues as well as bilateral relations.