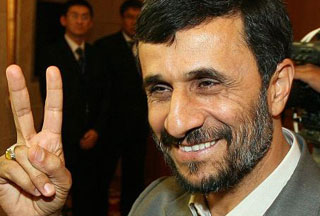 Iranian President Mahmoud Ahmadinejad calls on all parties interested in cooperating in the country's management to help govern the country.
"An innovative and viable proposal has been put forth to make use of the capacities of the people and the elite. For the first step, all those interested in cooperation on different managerial levels will be invited to work," reads a statement posted on the presidential website.
A special committee is also to be set up by the Iranian president, tasked with codifying a comprehensive plan for interaction with elites and intellectuals interested in taking up high managerial posts.
This is not the first time an Iranian president has sought help in assigning skilled managers. Former president Mohammad Khatami commissioned a delegation to provide a list of proposed ministers and managers.
The make-up of Ahmadinejad's Cabinet in his first term was frequently called into question by both his opponents and supporters who claimed the ministers were not qualified enough for their jobs.