Technology
Ahmadinejad: Iran Expects No Miracle in Talks with World Powers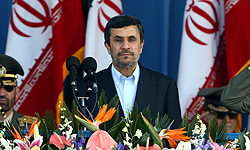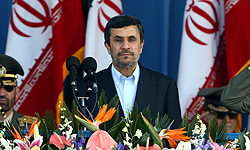 Iranian President Mahmoud Ahmadinejad stressed importance of confidence-building measures in talks between Tehran and the Group 5+1 (the US, Britain, France, Russia and China plus Germany), and said Iran expects no miracle to occur in the upcoming meeting with the world powers.
Ahmadinejad made the remarks in an interview with France 24 television on Wednesday, stressing that he did not expect that the next month talks with the six world powers in Moscow would yield any major breakthroughs.
"We are not expecting miracles at the next meeting," Ahmadinejad said.
"There will be areas of work that will go in the right direction and we will work towards them so that we would reach a constructive accord," he added.
He said that Tehran had "good proposals" to make, but that it would only announce them when the time was right, and both sides had to work hand in hand to restore confidence.
Iran and the G5+1 held several rounds of talks in Baghdad on Wednesday and Thursday.
The Baghdad meeting came after Iran and the six world powers resumed talks in Istanbul, Turkey, last month and agreed to meet again in the Iraqi capital on May 23.
The two sides are due to continue their negotiations in the Russian capital, Moscow, on June 18 and 19.
Analysts believe that the two sides' agreement to continue the talks should be seen as a sign of hope for resolving the long-standing standoff between Tehran and the West.