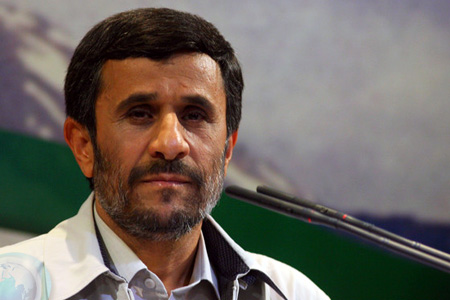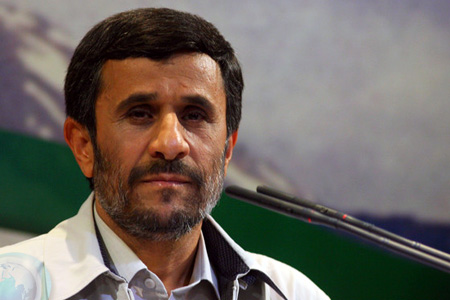 Iranian President Mahmoud Ahmadinejad has dismissed Western allegations over the country's nuclear program, reiterating that Tehran is not after nuclear bombs.
"The Iranian people do not need a nuclear bomb to defend themselves as [it is] the nation's bravery [that] is Iran's nuclear bomb," said President Ahmadinejad in an address to Iranians residing in Azerbaijan on Wednesday.
"Nuclear bombs belong to those countries that are backwarded in a historical sense, and the Iranian nation has no use for it," he added.
The Iranian president reiterated that at one point Iran was told during talks on its nuclear program that we won't allow you to even have a single research reactor, "but today there are 6,000 centrifuges performing nuclear enrichment in the country."
Referring to numerous resolutions issued against Iran, he emphasized that the response of our nation was "to access pinnacles of growth and progress one by one."
The Iranian chief executive underlined that issuing resolutions cannot impede the progress of the Iranian nation on the path it has taken.
The US and its Western allies have repeatedly alleged that Iran may be secretly pursuing nuclear weapons, a claim vehemently rejected by Tehran and in contrast to numerous inspection reports by the International Atomic Energy Agency verifying non-diversion of Iran's civilian nuclear program.