Iran
Technology
Ahmadinejad: Iran Ready to Share National Internet Network with ECO Members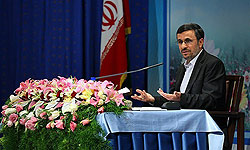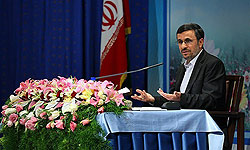 Iranian President Mahmoud Ahmadinejad said that Iran is ready to link its national internet network to the other members of the Economic Cooperation Organization (ECO) as well as other regional states.
Ahmadinejad made the remarks in a meeting with participants of the first meeting of ECO member states ministers of communication and information technology here on Tuesday evening.
Referring to creation of national communication network in Iran, Ahmadinejad said that the network can be connected to the other ECO member states and countries of the region.
He stressed that in internet and communication world all geographical and physical limitations are eliminated, and said internet is an unlimited world for human communication.
Iran announced in September that it has already started implementing the first phase of a national internet network.
"So far, the first phase of the National Information Network that is partitioning the network has been put into action in 28 provinces," Iranian Minister of Communication and Information Technology Reza Taqipour said.
"After the implementation of the first phase of the National Information Network, we will be linked to an independent internet network and the national information network," the minister stated, adding that an independent network doesn't mean a lack of access to the worldwide web.