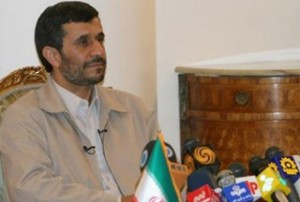 Iran's President Mahmoud Ahmadinejad has said that the country is reviewing options for purchasing uranium for Tehran's research reactor.
"The purchase of nuclear fuel has not been finalized yet," Ahmadinejad said on Wednesday.
"Some individual countries and groups of countries have offered to provide the nuclear fuel for Tehran's research reactor. Our experts will begin talks with them in a few days' time," the chief executive added.
"Representatives of some countries have said that France is ready to provide nuclear fuel for the Tehran reactor … they (France) should officially make an offer, and then we will review it," he further explained.
The president also pointed out that the talks with six world powers in Geneva "were constructive and a positive step forward".
Iran says its nuclear program is solely aimed for civilian applications of the technology. Iran also insists on the need for the removal of all weapons of mass destruction around the globe.