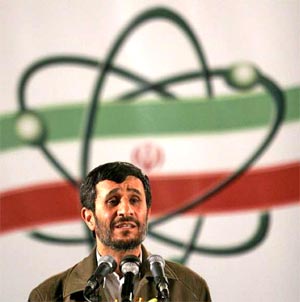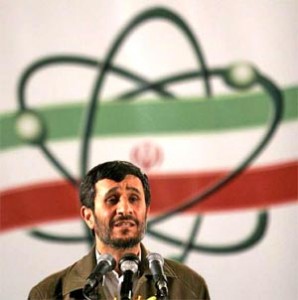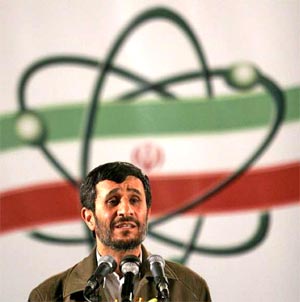 President Mahmoud Ahmadinejad said Iran is ready to hold talks with the world powers over global challenges including its nuclear program.
"We are prepared to sit down to hold talks" he told a news conference.
However President Mahmoud Ahmadinejad said Monday Iran will neither halt uranium enrichment nor negotiate over its nuclear rights.
"From our point of view, Iran's nuclear issue is over. We continue our work within the framework of global regulations and in close interaction with the International Atomic Energy Agency," he said. "We will never negotiate over obvious rights of the Iranian nation."
Iranian President Mahmoud Ahmadinejad expresses the country's readiness to hold "fair and logical" talks with the five veto-wielding of the UN Security Council plus Germany.
"Once again, I announce that I'm ready for debate and dialogue in front of global media on global issues," he said.
Ahmadinejad said Monday Iran will initially present its package of proposals to the five permanent members of the U.N. Security Council plus Germany.
Ahmadinejad said "setting deadlines for talks is incompatible with the needs of Iran, it needs world constructive cooperation based on respect and justice toward nations".
Referring to 10th presidential elections Ahmadinejad said "election and post election events was victory of Iranian nation's morality against immoralities".
"The other victory of Iranian nation was success in removing contamination from Revolution", he added.
President Ahmadinejad underlined " we are on the verge of big development in favor of human values".