Palestine
Ahmadinejad: Palestinian Nation Entitled to Decide Own Fate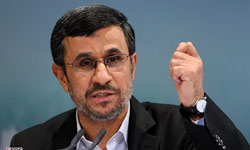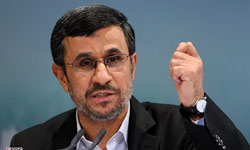 Iranian President Mahmoud Ahmadinejad condemned the Zionist regime for its crimes and atrocities against the defenseless Palestinians in the Gaza Strip, and said the Palestinian people are the only ones who have the right to determine their fate.
Ahmadinejad condemned the Israeli offensive against the Gaza Strip and called on the western countries – which have defended Israel's occupation of Palestine for decades – to "allow the Palestinian nation to control their own destiny."
Addressing a cabinet meeting in Tehran on Sunday, he also said that the Zionist regime has staged a war against the besieged Gaza Strip in order to secure its survival.
Over 85 Palestinians have been killed and more than 700 others injured in the new wave of Israeli aggressions against the Gaza Strip since Wednesday.
Israel triggered the current fighting by assassinating the military chief of the ruling Hamas group on Wednesday followed by dozens of airstrikes on Gaza.