Human Rights
Iran
Ahmadinejad Raps World Powers' Interference in Other Nations' Affairs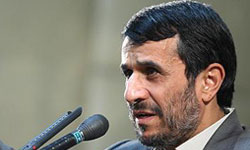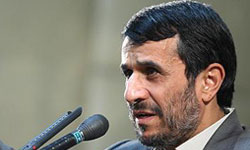 Iranian President Mahmoud Ahmadinejad strongly criticized the world powers for their meddling in other countries' internal affairs.
Addressing a ceremony in Iran's Northern province of Qazvin, President Ahmadinejad said that Liberalism and the so-called advocates of freedom and human rights are interfering in the internal affairs of nations, looting their wealth and humiliating them and this is why no one can trust them.
He also expressed confidence about the imminent collapse of the Western capitalist system.
In relevant remarks in October, the Leader of Islamic Ummah and Oppressed People Imam Seyed Ali Khamenei said that the Occupy Wall Street movement would bring down capitalism in America, underlining that the US administration could crack down, but would not be able to stop the movement.
Addressing tens of thousands of people in the western city of Kermanshah at the time, Ayatollah Khamenei said the United States is now in a full-blown crisis because its "corrupt foundation has been exposed to the American people."
The Occupy Wall Street movement started in New York City in September and spread to other parts of the US and the western world. The movement is peacefully protesting against the power of the financial and political sectors.
Occupy Wall Street protesters – based in Zuccotti Park in Lower Manhattan – say the wealthiest 1% are getting richer at the expense of the rest of America.