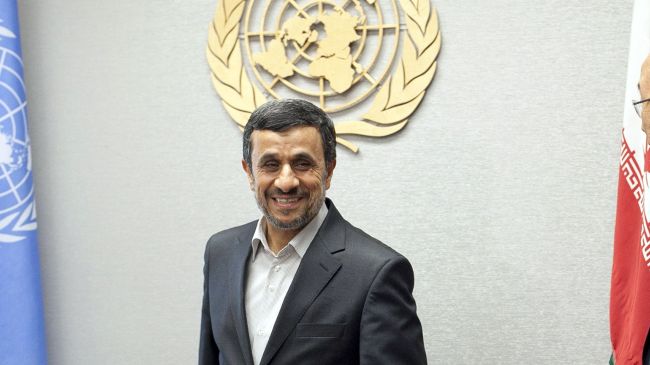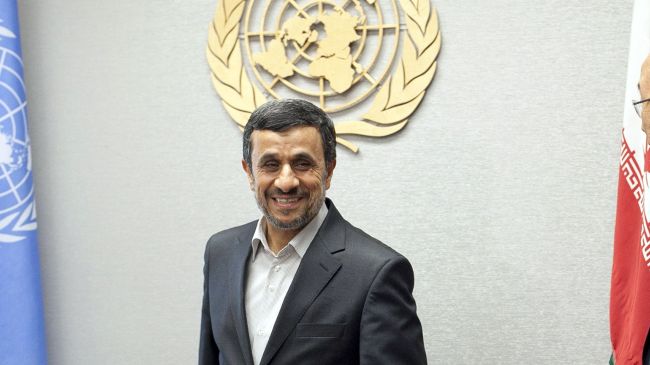 Iran's President Mahmoud Ahmadinejad has renewed the Islamic Republic's call for reforms in the structure of the United Nations to provide for "a democratic and fair framework."
"Effective steps must be taken toward reforming the structure of the UN in order to establish a democratic and fair framework in this organization," Ahmadinejad said in a meeting with UN Secretary General Ban Ki-moon on the sidelines of the 67th session of the United Nations General Assembly in New York.
In the new framework, the General Assembly and the secretary general should have more authority to carry out their missions, Ahmadinejad added.
The Iranian president arrived in New York on Monday to participate in the 67th session of the UN General Assembly.
He is scheduled to address the session on Wednesday and elaborate on the Islamic Republic's stance on key international issues.
Referring to the Syrian crisis, Ahmadinejad said the conflicts in Syria must end as soon as possible and everyone should help facilitate "negotiations based on justice among various parties in Syria".
Syria has been the scene of unrest since mid-March, 2011. The Syrian government says the chaos is being orchestrated from outside and criticizes certain Western and regional countries, including Saudi Arabia, Qatar and Turkey, for arming and funding insurgents operating in the country.