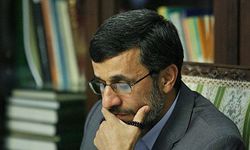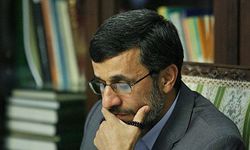 Iranian President Mahmoud Ahmadinejad lauded the country's Islamic ruling system for enshrining divine and human rights.
In a message to the 1st National Forum of Citizens Rights read to the participants by Vice-President for Legal Affairs Fatemeh Bodaqi, Ahmadinejad underlined the importance of human and citizens rights in Islam and the holy book, Quran.
He called spirituality, love, sublimity and justice as the main features of a correct move towards the materialization of humans and citizens' rights in essence.
President Ahmadinejad further noted that the Islamic ruling system in Iran and its advanced Constitution have granted with the most valuable and successful experience (on citizen rights) to the contemporary man.
"The Constitution of the Islamic Republic of Iran in its Articles 19 to 42, specially Article 56, has underlined the four aforementioned features and stressed the different aspects of human and citizenship rights," Ahmadinejad stated in his message.
The president said that all the world and Muslim nations, specially those in the region, have pinned hope on the Iranian nation and the great achievements of the Islamic Revolution.
Based on Article 56, "Absolute sovereignty over the world and man belongs to God, and it is He Who has made man master of his own social destiny. No one can deprive man of this divine right, nor subordinate it to the vested interests of a particular individual or group. The people are to exercise this divine right in the manner specified in the following articles".